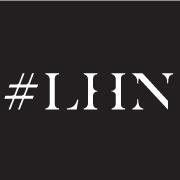 LOOKHOTNAKED.COM represents our brand attitude more and we will continue to use this website as our official brand site
London, UK (PRWEB) October 11, 2012
Truaxe Holdings Inc. has entered into an agreement to buy the domain, LHN.COM, and assign right to use the domain to DECIEM for management of the brand, LHN. LHN, short for Look Hot Naked, is scheduled to launch in spring 2013 and DECIEM has begun promoting it through a teaser campaign in print media and online at LHN.COM.
"We take .COM domain properties very seriously as we work to build our exciting brands globally," said Brandon Truaxe, Founder of DECIEM and LHN.
LHN does not intend to advertise LHN.COM directly to promote the brand, as the official web address for the brand is LOOKHOTNAKED.COM. Truaxe confirms that "LOOKHOTNAKED.COM represents our brand attitude more and we will continue to use this website as our official brand site. We have LHN.COM secured so that when people use this domain as the brand grows internationally, they are directed to our official site."
For more information about DECIEM, visit DECIEM.COM. Questions about this release should be directed to q(at)deciem(dot)com.