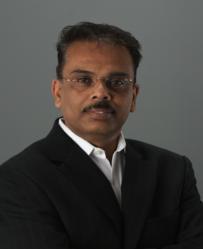 Decision Management is poised for rapid growth – as a natural link between business strategy and business operations.
Palo Alto, CA (PRWEB) July 25, 2012
Decision Management Solutions, the leading professional services firm specializing in decision management, today announced that Gagan Saxena has joined as Vice President of Consulting Services and Principal Consultant. Gagan specializes in technology driven business transformation and brings more than 20 years of experience to his new role. He has assisted organizations with Business Design, Market Analysis, Business Process Reengineering, Organization Change Management, Technology & Information Strategy, Contract Management, Enterprise Architecture and Program Management.
"We look forward to Gagan's leadership in meeting the growing demand for our Decision Management consulting services," said James Taylor, CEO. "An increasing number of businesses are being forced to be more agile, adaptive and analytical due to the new empowered social customer, the opportunity created by Big Data and by lowered barriers to entry for powerful decision-making technology. Our Decision Management framework allows enterprises to approach these challenges in a coherent fashion."
In his most recent role as the Chief Information Officer at Apple Vacations, Gagan initiated a new consumer sales organization based on Decision Management technologies. An intelligent core delivers real time personalization of the consumer experience based on a comprehensive set of business rules driving product and pricing presentation. A wide variety of travel product supplier systems have been integrated to provide the most relevant offers for consumers. Automated decisioning uses data from web analytics, social media and competitive monitoring bureaus. Most importantly a new organization structure, processes, skill-sets and performance metrics have been designed to support the advanced technology stack.
"Decision Management is poised for rapid growth – as a natural link between business strategy and business operations. This is a powerful new way to consider business design that aligns business processes, enterprise data and numerous technologies in the most business-friendly fashion. I am excited to join James Taylor and team as we build out our consulting capabilities in this field," said Gagan Saxena.
Gagan is experienced in business technology management in healthcare, financial services, telecommunications and services industries. He has managed several rollouts of SAP ERP systems to locations across the US as well as numerous e-commerce and web implementations. Gagan also created and led an Enterprise Architecture group for business technology alignment and to explore innovations in business and in technology.
An active Tweeter himself, Gagan assists with social business strategy and champions enterprise 2.0 collaboration constructs. Related areas of interest include big data, cloud solutions, mobile strategy, digital marketing and integrated customer experience. Gagan is member of various communities like Social Business Pioneers, The Connected Company, Business Model Generation and NextWork from Wired Magazine among others.
Gagan has spoken at various events including IBM's IMPACT, SAP's Blueprint to a Billion, Cloud Security Alliance, Information Systems Audit and Control Association (ISACA), CIO Executive Summit, Hospitality Technology Expo (HITEC), CIO Forum & Executive IT Summit. He also lectures at a number of graduate and post graduate classes. Gagan blogs at StructuredThoughts.com
For more information on Decision Management Solutions please contact info(at)decisionmanagementsolutions(dot)com
About Decision Management Solutions
Decision Management Solutions is the leading professional services firm specializing in Decision Management, a proven approach for rapid and cost effective deployment of predictive analytics and business rules technology in operations. http://www.decisionmanagementsolutions.com