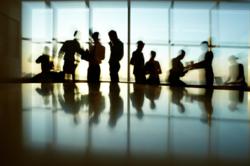 Lack of support, lowered performance, inability to change, employee attrition, decreased quality and output, and employee burnout are among the many possible negative results we find when confidence in leaders drops
Provo, UT (PRWEB) July 28, 2012
Less than half of all US employees respond favorably when rating their degree of confidence in their company executives. This finding, based on employee engagement research from management consulting firm, DecisionWise, Inc. (http://www.decision-wise.com), paints a less-than-favorable picture of the perception most employees have of those leading both large and small organizations.
DecisionWise recently completed an analysis of its 2011 database of employee engagement survey results. These findings were derived from over 9.2 million responses, to questions related to employee engagement across various industries, companies, job levels, and other demographics.
DecisionWise found that questions related to compensation were typically on the lower end of all scores—a finding that came as no surprise, given recent economic challenges and the idea that "none of us believes we are paid what we are worth." However, the results of the leadership questions presented some interesting outcomes.
When asked to provide a rating from 1-5, with "5" indicating "strongly agree," the statement, "I am confident that we have the right people in senior leadership positions in this company," showed most employees lack confidence in the heads of the organizations for which they work. Only 46% of employees surveyed responded favorably. Additionally, nearly one-third responded negatively to this question, with the remainder providing neutral responses.
According to DecisionWise CEO, Dr. Tracy Maylett, the end-results of of these statistics are visible in a number of ways. "Lack of support, lowered performance, inability to change, employee attrition, decreased quality and output, and employee burnout are among the many possible negative results we find when confidence in leaders drops," says Maylett. "In fact, further statistical correlations from this study show a clear relationship between employee confidence and the ability to retain key talented employees," he adds.
About DecisionWise:
DecisionWise, Inc. is a management consulting firm specializing in leadership and organization development using assessments, feedback, coaching, and training. DecisionWise services include employee engagement surveys, 360-degree feedback, leadership coaching, and organization development. DecisionWise was founded in 1996, is privately owned, and based in Provo, Utah.
DecisionWise employee engagement survey results and study findings are available by contacting:
Charles Rogel
Director of Business Development
DecisionWise, Inc.
1.800.830.8086