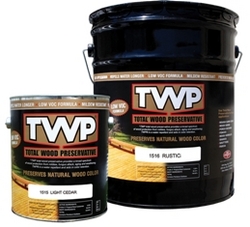 Deck Stains such as TWP Wood Stain and Defy Extreme Stain are now available to Canadian residents.
Rochester, MI (PRWEB) March 31, 2011
The Sealer Store is the world's largest online retailer for exterior deck stain, concrete sealers, and wood restoration products. The Sealer Store has expanded and is now offering deck stains and concrete sealers to Canada. Stains and sealers that have never before been available in Canada are now distributed exclusively from The Sealer Store. Finally wood and deck owners will be able to buy the best deck stains in Canada!
The Sealer Store has partnered with the manufacturers of Defy and TWP to be the only online dealer in Canada for their wood and concrete restoration products. We warehouse and distribute all brands while creating a secure shopping environment.
Some products that will be offered to Canada for sale for the first time are:
Defy Deck Stains and Concrete Sealers. Defy products provide the highest protection against the damaging effects of water, UV radiation, and fungi and mildew on exterior wood, concrete and brick paver surfaces. Defy Extreme Stain has shown to be one of the longest lasting wood and deck stains available.
TWP Deck Stain and Wood Preservative. TWP is a registered wood preservative by the EPA and traditionally one of the best deck stains on the market. New this year is the TWP 1500 Series.
Restore-A-Deck Wood Restoration Kits. Consisting of a Step 1 Wood Cleaner and a Step 2 Wood Brightener, the RAD kits are deck restoration made easy.
The Sealer Store is located in the Metro Detroit area, directly across the border from Ontario, Canada. Our close proximity to Canada allows us to ship products competitively via UPS Standard. In addition, all of the products that we carry are made in the USA. This allows products to be shipped Duty Free!
###