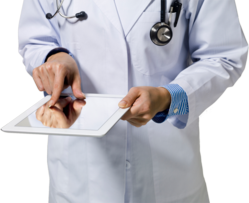 Decoding Touch Technology was written to give our audience a better understanding of how different touch technologies work
Austin, TX (PRWEB) March 27, 2012
Touch screen manufacturer, Touch International announced today the release of its latest whitepaper, Decoding Touch Technology: An Insider's Guide to Choosing the Right Touch for Your Display, which identifies key advantages and disadvantages between the top ten touch technologies. Answering the questions, "Why should I choose this technology?" and "How does it work?", it also outlines a decision path to help readers determine what option is best suited for their needs.
"No touch technology is one-size-fits-all," explains Gary L. Barrett, Touch International Chief Technology Officer and co-founder. "Decoding Touch Technology was written to give our audience a better understanding of how different touch technologies work, and help them identify the best fit for their application."
With over 1,200 touch-related patents in existence, it is easy to become confused about which touch technology one should choose to integrate into a new product. While projected capacitive has become the industry standard, thanks to the Apple iPhone, it has a few limitations that might prompt product designers, and even some consumers, to question what other technologies are available. To learn about the strengths and weaknesses of the top ten touch technologies, download Touch International's free whitepaper at http://www.touchinternational.com/literature/whitepapers.html.
About Touch International
Touch International is the leading manufacturer of specialty touch screens and display enhancement windows, and is the largest touch producer in North America. The company is world-renowned for its expertise in optically clear touch panels, EMI filter technologies, and custom touch screen designs for military, aerospace, medical, transportation and retail applications. Touch International was first to produce the Apple iPhone-type projected capacitive touch screen, and also builds resistive sensors and glass filter products used in touch screens, display windows, anti-reflective and anti-vandal filters. The company is headquartered in Austin, Texas and has complementary sales and manufacturing facilities in Europe and Asia.