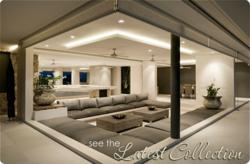 Our focus remains on eco designed quality goods.
Branson, MO (PRWEB) September 27, 2012
Eco Stylish Home (ESH), a green home furnishings company, is excited to announce a partnership with Cloud9 Design. ESH will be the first company on the Internet offering a permanent home to Cloud9 Design's decorative throw pillows. Cloud9 Design currently sells to the trade, higher end furniture stores in the United States, and through event-only websites. Several design publications have featured Cloud9 Design's artisanship. The product is highly sought after by interior designers for their unique style, size, material, and quality.
Cloud9 Design recently introduced a new collection of throw pillows created with sustainable materials at the New York International Gift Fair this past August. "This is what attracted us to Cloud9," stated Glad Burgio, CEO of Eco Stylish Home. "Our focus remains on eco designed quality goods."
The collection is scheduled to be released by Eco Stylish Home on October 8, 2012.
Eco Stylish Home provides a complete line of quality home furnishings and décor for the eco-conscious consumer. ESH curates the best of textiles including organic cotton and bamboo, the world's most renewable resource. Launched in September 2011, ESH is located in the heartland of America, Branson, MO. Reach them toll free at 866-997-3434 or http://www.EcoStylishHome.com.