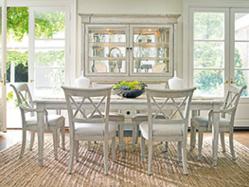 We are excited to showcase our new website to our shoppers.
toronto ontario (PRWEB) May 16, 2013
Decorium, a leading Canadian furniture store offering high quality, unique home furnishings has revamped their online site to incorporate a "shopping cart" functionality and provide a new shopping experience to browsing customers.
With 500+ items, Website, Decorium.com, now allows users to navigate through furnishings using a drop-down menu which gives access to displayed items. Customers are able to search for items and make purchases directly from the e-Commerce site. New options allow to search by "Classic", "Metropolitan", "Modern" style and more, while being directed to a myriad of choices which lead to the shopping cart feature.
Decorium CEO Steve Forberg, says: "We are excited to showcase our new website to our shoppers. We have noticed that demand for an online shopping experience has increased dramatically this year. Customers that come into our store to shop around, and aren't ready to make a decision on the spot are encouraged to go to our website and make their final purchase decision from there." The easy-to-use website can accommodate any shopping need and we are proud that we've brought this new functionality to accommodate our browsing shoppers.
Decorium expects to become a one-stop shop for customers searching for the perfect pieces for their home. The new shopping cart experience promises to accommodate shoppers that are not only in the Toronto area, but across the country and North America.
About Decorium
Decorium provides the highest level of service possible at all levels of operation, from sales through delivery and beyond. By doing this, Decorium hopes to achieve the goal of helping customers achieve the beautiful home they desire, and improve their quality of life. By always focusing on customers, Decorium provides an environment for employees that is fair, supportive and that provides an opportunity for them to achieve their own personal goals.