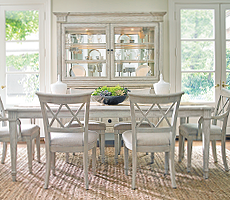 This February Canadian furniture mainstay 'Decorium' will open the doors to their second location at 1212 Yonge Street
Toronto, Ontario (PRWEB) January 31, 2013
The strip on Yonge Street between Summerhill and Rosedale has traditionally been the place to shop for high- end upmarket home décor. This February Canadian furniture mainstay 'Decorium' will open the doors to their second location at 1212 Yonge Street Toronto. Their eclectic style aesthetic will fit in flawlessly among the shop windows while offering a more economically obtainable product.
The Yonge Street outpost will offer a more boutique feel in contrast to the flagship showroom in the 'Supertest Furniture District'. The new store is a modest 9,000 sq. feet, only one tenth the size of the original location. The store will carry an offering of the beautiful quality pieces that they have built their solid reputation on for three generations.
Decorium's wide range of products will include living room, dining room, bedroom, upholstery, leather furniture, home accents, lighting, and rugs. Merchandisers have been working their creative magic to find ways to style the new store in order to maximize merchandise visibility in the smaller space.
Design professionals on staff will offer support for homeowners and interior decorators alike. The variety of exclusive lines offered in different design styles will find their way comfortably into any space and any style. The new shop is sure to prove that downsizing can be exciting.
Decorium Furniture Store is large enough to bring you great value small enough to care.
For more information contact Tara Lindsay at 416 736 6120. Please visit Decorium's website at http://decorium.com/ for general information.