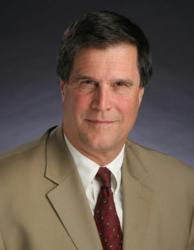 DeedandRecord.com is the low cost provider in quitclaim deed preparation and recording.
Irvine, California (PRWEB) November 07, 2012
DeedAndRecord.com has provided internet service for two years to change ownership in California real property and timeshares by quit claim deed. Quit Claim deeds are used to transfer real estate property into a trust, to administer a trust after death, to add or remove a spouse as co-owner to real estate property, and to give away real property.
Save Money
Deed and Record is the low cost provider in quitclaim deed preparation and recording. Save at least $150 compared to other online services.
Quit Claim Deeds for California Real Property
A quit claim deed does not contain any implied warranties. The owner who quit-claims real estate simple conveys whatever ownership interest he or she has along with any debt or loans secured by the property. The quitclaim owner makes no promises and the property is taken "as is." A quit claim is the easiest and cheapest way to transfer ownership to a trust, add or remove a co-owner or give away a timeshare and other real property.
Preliminary Change of Title Report
Each county assessor's office in California reviews all recorded deeds for that county to determine which properties require reappraisal under the law. Proposition 13 requires the county assessor to reassess the property to its current fair market value as of the date the change.
Since property taxes are based on the assessed value of a property at the time of acquisition, a current market value that is higher than the previously assessed Proposition 13 adjusted base year value will increase the property taxes. But there are exclusions.
To obtain the exclusion, the grantee fills out a form for the county assessor entitled Preliminary Change of Ownership Report (PCOR). Examples of exclusions from reassessment are: transfers of real property between husband and wife, which include transfers in and out of a trust for the benefit of a spouse, the addition of a spouse on a deed, transfers upon the death of a spouse, and transfers pursuant to a divorce settlement or court order.
Record the Deed
The deed must be made part of the public record so the world knows there has been a change of ownership. The deed must be recorded in the county where the real property is located.
Make it Legal
A properly prepared quit claim deed must have a legal description so the county recorder's office can add the deed to the public chain of title. The legal description is not the street address. The legal description has at a minimum the map, block and lot number of the real estate property. The county recorder will not accept a quitclaim deed without a legal description.
Personal Service
Use the internet to have a quit claim deed prepared and recorded. No office visits while at the same time service is provided by a real person.
Divorce and California Real Property
In a divorce ownership of real property of the marriage is awarded to one spouse. The spouse awarded the real property needs to obtain sole ownership to sell, refinance or borrow on the property. If ex-spouse remains on title in joint tenancy the ex-spouse will automatically inherit the house on the death of the other spouse.
DeedAndRecord.com is a website that prepares and records inter-spousal quit claim deeds to change real property ownership between a husband and wife due to divorce, judgment, court order, or marital agreement.
Funding Trusts with California Real Property
Real estate and home owners who have a trust but have not completed the transfer of assets into the trust will not avoid probate. The trust is in reality a glorified Will. Deed and Record prepares quit claim deeds to transfer real property into trusts.
Post Death Trust Administration of California Real Property
Deed and Records provide service to transfer real property out of trust when Settlor or Trustor has died as part of trust administration. A successor trustee needs to transfer real property out of the trust to the beneficiaries of the trust.
The transfer of real estate property out of a trust requires two documents. The first is an affidavit death of trustee. The affidavit is accompanied by a death certificate and names the successor trustee of the trust. The second document is a quit claim deed transferring ownership of the real property from the trust to the heirs or beneficiaries of the trust.
Gifts
Real estate owners may want to transfer ownership to children, significant others and relatives as bona fide gifts. Gifts occur when a person is added on title or is given the real property outright. Because no money is exchanged escrow, title insurance and warranties of title may not be needed.
The most cost effective way to gift is by quit claim deed. A quit claim deed makes no representations or warranties. The person receiving the property or added on title is receiving a gift and takes title "as is." Gifting or real property could have tax and basis consequences and an attorney or tax accountant should be consulted.
Tax Consequences
For real property transfers into or out of a trust, between spouses and for gifting clients are advised to consult an accountant or attorney for income tax, capital gain tax, estate and gift tax consequences.
Company Profile
DeedandRecord.com is an online service to prepare quit claim deeds for real property transfers into or out of trusts, remove former spouses and add or remove co-owners. The Company records deeds it has prepared with the appropriate government agency. Deed and Record does not offer legal advice or services.
The Company markets through websites, primarily DeedAndRecord.com. The owner of the websites is Mark W. Bidwell, Attorney at Law and CPA Inactive. The office is located at 18831 Von Karman Avenue, Suite 270, Irvine, California 92612. Phone number is 949-474-0961. Email is Mark(at)DeedandRecord(dot)com.