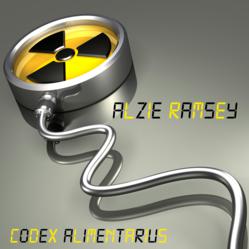 It is always exciting to produce EDM and focus on deep house.
Phoenix, Arizona (PRWEB) November 12, 2012
Black Widow Music, LLC announced the release of deep house music track "Codex Alimentarius" today, Monday, November 12 to iTunes and other digital outlets.
"Codex Alimentarius" is deep house music at its very best. The song features a driving beat with chord progressions that will captivate listeners immediately. The title of this track was inspired by the Codex Alimentarius Commission which is an international organization designed to protect the health of consumers and guarantee fair practices in the international food trade.
"It is always exciting to produce EDM and focus on deep house," said Ramsey. In so many other genres of music you have to be concerned with commercialization, but with deep house music it is what it is. I will definitely be producing more tracks in the upcoming months."
ABOUT BLACK WIDOW MUSIC, LLC
Black Widow Music, LLC (a digital label and music licensing company) was created in 2004. The result after many hours of labor and hard work is a business organization that stays on the forefront of industry technology and practices, but remains true to the "music" and avoids the traps of commercialism. Featuring the best in EDM, jazz and various genres of instrumentals our catalog is broad and diverse, but prevails on the primary focal point of why the label was created in the first place.
Black Widow Music, LLC: Quality music not quantity music.