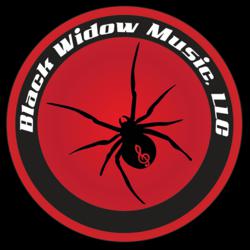 Nevertheless, we're proud to be the pioneers of getting an actual EDM list out to mainstream media and the public.
Phoenix, Arizona (PRWEB) November 09, 2012
Currently, all over the world the music industry is booming and thriving from EDM. Deep House Music, has released a list of the many sub-genres that comprise this category of music.
"In reality the majority of people really don't know what EDM is all about," says Erick Shipmon, Director of Marketing at Black Widow Music, LLC. "Their first thoughts are Deadmau5, David Guetta or Calvin Harris. Although they are EDM they only represent a small fraction of the true genre! We've stated time and time again that here at Black Widow Music we're in a position and have a responsibility to advance the genre and by getting this list out we're doing our job."
Here is the World's Most Extensive Electronic Dance Music List from Deep House Music (in no specific order):
2-step
4x4
8-bit
Alternative Dance
Ambient
Ambient House
Ambient Industrial
Ambient Jungle
Ambient Techno
Ambient Trance
Anthem House
Abstract Hip Hop
Acid House
Acid Jazz
Acid Techno
Acid Trance
Aggrotech
Atmospheric Jungle
Balearic Beat
Bassline
Boogie
Bubblegum Dance
Breakstep
Berlin School
Breakbeat
Baltimore Club
Big Beat
Bitpop
Broken Beat
Bouncy Techno
Breakbeat Hardcore
Breakcore
Brit House
Buttrock Goa
Chemical Breaks
Chill Out
Chicago House
Chiptune
Classic Trance
Clownstep
Club/Dance
Coldwave
Cosmic Disco
Crack House
Cybergrind
Cyber Metal
Dance-pop
Dance-punk
Dark Ambient
Dark Electro
Dark Psy
Dark Wave
Dark House
Darkcore
Darkside Jungle
Darkstep
Death Industrial
Deep House
Deep Tech House
Demoscene Music
Detroit Techno
Digital Hardcore
Dirty South Rap
Disco
Disco House
Doomcore
Downtempo
Drone Music
Dream House
Dream Trance
Drumfunk
Dub
Dubstep
Dutch Trance
Electronic Body Music
Electronic Classical
Electronic Music
Electronica
Electropop
Electroacoustic
Electro
Electro Backbeat
Electro-Hop
Electro House
Electro-Industrial
Electro-Grime
Electroclash
Electro Rock
Electropunk
Epic House
Epic Trance
Ethereal Wave
Ethnic electronica
Eurodance
Euro Disco
Eurobeat
Eurodance
Euro House
European hardcore
Europop
Euro-Trance
Fidget House
French House
Freestyle House
Free Tekno
Folktronica
Freeform
Freestyle Music
Florida Breaks
Full On
Funky
Gabber
Game Boy Music
Gamewave
German Trance
Ghetto House
Ghettotech
Glitch
Glitch Hop
Goa
Grime
Hardcore Breaks
Hardcore/Hard dance
Happy hardcore
Hard NRG
Hardstep
Hardstyle
Hard Trance
Hi-NRG
Hip House
House
House Trance
IDM
Illbient
Industrial
Industrial (part 2)
Industrial Rock
Industrial Metal
Intelligent Drum and Bass
Italo Dance
Italo Disco
Italo House
Jackin' House
Japanoise
J-Core
Jungle/Drum and bass
Jungle Techno
Jumpstyle
Jump-Up
Jtek
Kwaito
Latin House
Liquid Funk
Makina
Merenhouse
Miami Bass
Minimal
Minimal House/Microhouse
Minimal Electronica
Neurofunk
New Jack Swing
New Rave
New Wave
New Age Music
New Beat
Nintendocore
Nitzhonot
Noise
Noisecore
Nortec
Nu-disco
Nu-NRG
Nu jazz
Nu rave
Nu skool breaks
Oldschool jungle
Picopop
Post-Disco
Power Noise
Progressive Breaks
Progressive House
Progressive Rock
Progressive Trance
Psyprog
Psybient
Psybreaks
Psychedelic trance/Goa trance
Ragga-jungle
Raggacore
Rap
Rave Breaks
Rio Funk
Rock/Punk influenced electronic music (Dance-rock)
Sambass
Schranz / Hardtechno
Scouse House
Soulful House
South African psytrance
Space Music
Spacesynth
Speedbass
Speedcore
Speed Garage
Suomisaundi
Synergy
Synthpop
Synthpunk
Swedish House
Swing House
Tech House
Tech Trance
Techno
Techno Bass
Techno-DNB
Techstep
Terrorcore
Trance
Trancestep
Tribal House
Trip Hop
Trip Jungle
US Garage
UK Hardcore
UK Hard House
(UK) Garage (UKG)
Uplifting
Uplifting Trance
Vocal Trance
Wonky Techno
Yorkshire Techno
"230 and counting and to be quite honest this list is probably still missing a few genres." says Shipmon. "Nevertheless, we're proud to be the pioneers of getting an actual EDM list out to mainstream media and the public."
ABOUT BLACK WIDOW MUSIC, LLC
Black Widow Music, LLC (a digital label and music licensing company) was created in 2004. The result after many hours of labor and hard work is a business organization that stays on the forefront of industry technology and practices, but remains true to the "music" and avoids the traps of commercialism. Featuring the best in EDM, jazz and various genres of instrumentals our catalog is broad and diverse, but prevails on the primary focal point of why the label was created in the first place.