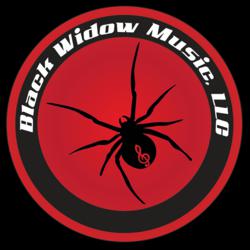 We will be using a design similar to our sponsored site at Deep House Music.
Phoenix, Arizona (PRWEB) November 27, 2012
Black Widow Music, LLC today announced the relaunch of its official website: blackwidowmusic.us. The redesign of the website is part of Black Widow Music's overall strategy to redesign their entire catalog of websites.
"We will be using a design similar to our sponsored site at Deep House Music," says Erick Shipmon, Director of Marketing at Black Widow Music. "Although we updated this website a few months ago, the design that was implemented was not enhancing the user experience as we had anticipated."
Even though there has been a change in appearance, all of the original information still remains intact. The primary focus of the new site is enhanced events management, discography management and video management.
Shipmon also states, "We are striving to make our websites user friendly, but in the process they still have to display content with impact across the many types of media and platforms currently used today."
ABOUT DEEP HOUSE MUSIC
Sponsored by Black Widow Music, LLC this site features and specializes in deep house music and related EDM sub-genres. Whether it's ambient, chill out, tech, minimal, soulful or just plain whatever you might just see it here.
ABOUT BLACK WIDOW MUSIC, LLC
Black Widow Music, LLC (a digital label and music licensing company) was created in 2004. The result after many hours of labor and hard work is a business organization that stays on the forefront of industry technology and practices, but remains true to the "music" and avoids the traps of commercialism. Featuring the best in EDM, jazz and various genres of instrumentals our catalog is broad and diverse, but prevails on the primary focal point of why the label was created in the first place.