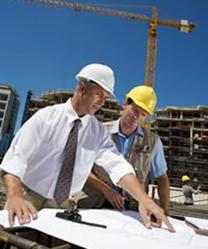 Since the financial crisis in 2007 Britain has now entered a recession for the second time
(PRWEB UK) 24 May 2012
According to todays report by Reuters the slump in construction output for the first quarter of this year has resulted in Britain falling into a much deeper recession that previously thought and is likely to increase the chance of the Bank of England injecting more money into the already faltering economy. This is a concern for leading online leader Door Handles LTD who has a close relationship with the construction industry.
Since the financial crisis in 2007 Britain has now entered a recession for the second time and recovery is looking very uncertain with the current euro zone crisis with Greece potentially crashing out, which will have a massive impact for the rest of its members. With the euro zone, Britain's biggest trading partner having made little to no progress this week with Germany at logger heads with Greece on any changes to their austerity measures and with France asking for more stimulus rather than austerity.
Until the current situation is resolved it is very difficult to make plans on how to deal with the recession as there is a very real chance of a complete break-up of the currency union. The Bank of England has indicated this week that it may be prepared to put more money into the economy amid these growing worries.
The online supplier Door Handles LTD who are the exclusive stockists of Dorspec handles for doors in the UK and Ireland are a first choice for many tradesmen due to their renowned versatility and stylish designs that are very simply to install. With a deepening recession and a bigger slump in the construction industry the company are concerned the impact that this will have on their sales.
Visit the website at http://www.doorhandlesltd.co.uk