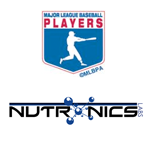 "Our products do not contain any methyl-testosterone and are steroid free...."
(PRWEB) November 12, 2012
Originally, Nutronics had filed suite against the MLB, but later dropped the suite when the MLB notified Nutronics lawyer Francisco Javier Calvo that the allegations were actually made by the MLBPA.
Court documents indicate that in 2009, Carlos Felipe Pena, a major league player for the Tampa Bay Rays, approached Bob Lenaghan, the Assistant General Counsel of the MLBPA, about receiving approval to use the S.W.A.T.S Ultimate Sports Spray. Lenaghan had the supplement tested and approved Pena's use. Pena continued using the product until the end of the 2010.
According to court documents, after David Vobora's lawsuit and other reports (Exhibit A of Lawsuit), in July 2011 the MLBPA, (without testing the product) issued a warning letter to players regarding the use of deer antler velvet spray. The company alleged S.W.A.T.S Ultimate Spray and any product containing deer antler velvet was "contaminated" and may potentially contain "methyl-testosterone," a banned steroid. This damaging letter made its way into the public domain and was distributed on high profile sports sites such as Yahoo Sports, NBC Sports, and CNBC.
Court documents show that as a result of the MLBPA letter, Nutronics had companies such as Aquapail and Apollo Global Group terminate their relationship with the deer antler velvet manufacturer, causing substantial loss of revenue.
In response to the publicity, Nutronics' CEO sent a letter to MLB commissioner Bud Selig firmly stating, "Our products do not contain any methyl-testosterone and are steroid free....". Nutronics Labs then informed the commissioner about their intent to have the product submitted to NSF Sport Program, a stringent independent certification process that identifies athletic banned substances. (Exhibit B of Lawsuit)
Nutronics first brought the supplement to the United States 16 years ago when the company owner was tasked with finding a natural supplement that could aid a family member in their battle with Lou Gherigs disease. Research led to Dr. Alex Duarte, the world's leading authority on IGF-1. Duarte facilitated a connection between the Nutronics CEO and a chemist who specialized in deer antler velvet. With the aid of Nutronics, the chemist then went on to develop the world's purest form of deer antler velvet spray. Nutronics Labs, currently holds the rights to the strongest deer antler velvet spray and distributes the product world wide.