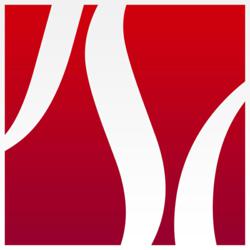 DREAM (Development, Relief, and Education for Alien Minors) Act, which would allow a path to permanent residency for many young, undocumented immigrants who were brought to the U.S. as children.
Seattle, WA (PRWEB) August 08, 2012
On June 15th, 2012, the United States Department of Homeland Security announced its intention to enact a deferred action program that would apply to those undocumented immigrants who came to the country at a young age. This program will allow a segment of this population, who do not represent a threat to national security and who have proven themselves upstanding and law-abiding residents, to stay in the country legally.
President Obama has long been a vocal advocate of the DREAM (Development, Relief, and Education for Alien Minors) Act, which would allow a path to permanent residency for many young, undocumented immigrants who were brought to the U.S. as children. However, there has been great debate over this particular piece of legislation and therefore it has never made it through Congress. As a way to support this population, Obama has decided to allow for deferred action for DREAMers, which will allow these upstanding young people to stay and work in the United States legally. In this way, U.S. immigration enforcement can focus their energies on protecting the country's security rather than deporting those young people who have made a productive home here.
In order to be eligible for deferred action, the applicant must meet the following requirements:
● Must have come to the U.S. when he or she was under the age of 16
● Must have continuously resided in the U.S. for at least 5 years prior to June, 15 2012 when the announcement was made, as well as have been present in the U.S. on that date
● Must currently be enrolled in school, have graduated from high school, have obtained a GED, or have been honorably discharged from the U.S. Coast Guard or Armed Forces
● Must not be more than 30 years of age
The deferred action program will allow applicants to apply for work authorization and obtain deferred action status for an initial period of two years. This means that these undocumented young immigrants, who have proven themselves to be dedicated to their education and to furthering their lives and communities will be able to obtain social security cards, apply for employment legally, and not risk deportation or removal from the United States.
For those young immigrants who believe they may be eligible for a deferred action immigration status, it is important to explore their options as soon as possible. However, immigration proceedings can be intimidating and confusing which is why hiring an experienced immigration lawyer may be a huge advantage in the application process. Washington State based immigration law firm Jakeman Shaklee Oliver has the years of experience necessary to navigate the murky immigration waters and help obtain a deferred action status for those eligible immigrants. Jakeman Shaklee Oliver has helped many immigrants to avoid deportation and stay in their homes, with their families. The lawyers at Jakeman Shaklee Oliver are dedicated to helping their clients achieve the best possible outcome for their situation and with the new implementation of deferred action, they hope to be able to assist even more hard working immigrants to stay, work, and thrive in the United States.
About Jakeman Shaklee Oliver, PS
Jakeman Shaklee Oliver, PS is a boutique Immigration law firm focused on deportation defense, deferred action, green cards, and other immigration services. Jakeman Shaklee Oliver, more conveniently referred to as JSO, is a national immigration law firm headquartered in Washington State. We are proud to use our expertise to help individuals, families, and businesses around the globe who find themselves caught up in the complexities of United States immigration law. We can represent you regardless of where you live.
If you are looking for an immigration lawyer, JSO has a staff of excellent, experienced professionals on our roster. We are dedicated to helping you and your family obtain, maintain, and protect your immigration status.
For more information on Deferred Action, please visit http://jakemanlaw.com/practice-areas/deferred-action/
For further information on Jakeman Shaklee Oliver, please contact:
David Jakeman, Partner
Jakeman Shaklee Oliver, PS
1-855-JAKEMAN
1-855-(525-3626)
info(at)jakemanlaw(dot)com