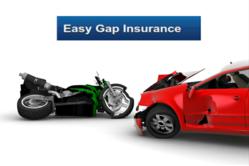 Deferring the start date of Gap Insurance can save consumers money
(PRWEB UK) 26 August 2012
Gap Insurance experts issue a new guide for UK consumers who wish to defer their Guaranteed Asset Protection on a new car purchase.
Many car buyers will be looking forward to driving their new '62' plate vehicles from motor dealers this September. One of the most popular products bought in conjunction with a new car purchase is a form of Gap Insurance. This form of protection can provide financial compensation to the policy holder, if their vehicle is stolen, or in an accident, and written off during a period of cover.
However, many new car buyers are covered by replacement cover in the first year of their ownership, and this presents a potential issue with buying a gap insurance policy. Most gap protection must be bought within 180 days of the vehicle purchase, leaving consumers with a quandary. They can either buy a gap policy and have 'double cover', or leave the gap insurance and potentially be exposed after the first year has finished.
Gap Protection specialists at Aequitas Automotive have issued a new guide to their new product range, offering customers with a range of solutions, as a spokesperson explained.
"We understand that many motor insurers will replace a brand new vehicle within the first twelve months, and this could mean having Gap cover in the same period is simply a waste of money.
"We have devised a range of policies to allow the customer to avoid this situation. Our EasyGap brand offers a Deferred Return to Invoice product, allowing the customer to protect the original invoice price for a maximum of up to 4 years from vehicle purchase.
"Our GapInsurance123 brand has even more options. Here we can offer both Return to Invoice and Vehicle Replacement Insurance with a deferred option option. We can offer cover for up to 5 years from vehicle purchase, and as an added bonus there is not additional cost for deferring the cover, simply take a 4 year policy and defer it for a year for a full 5 year cover."
The company added that more and more consumers are taking advantage of this option, and indeed looking to take the longest policy period possible.
Deferred Gap products are now available from both the EasyGap and GapInsurance123 websites.