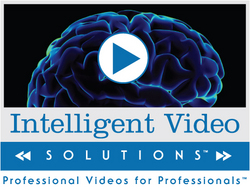 The videos were not produced as true job alternatives for deferred associates. Rather, they respond to direct requests from law firm leaders, recruiters and marketers for help in freeing their thinking about interaction with deferred associates
Rye, NY (Vocus) December 9, 2009
Articles about deferred associates have dominated the legal press for almost a year now. The seriousness with which law firms made these decisions is indisputable, as is the personal impact it has had on affected associates. Recently, a new wave of articles surfaced, reporting additional delays in start dates and the lack of holiday party invitations. These launched a new narrative: how can associates possibly fill an extended gap in their employment? The relationship between deferred associates and their firms was once again in the headlines and up for discussion.
Intelligent Video Solutions saw an opportunity to use the new narrative to spark law firms' imaginations on the use of humor in dealing with this and other "difficult situations". Today, Intelligent Video Solutions is launching a series of five "Deferred Associate" videos that bring levity to this serious subject and counsel to law firms. "The videos were not produced as true job alternatives for deferred associates. Rather, they respond to direct requests from law firm leaders, recruiters and marketers for help in freeing their thinking about interaction with deferred associates," said Linda Orton, President of Intelligent Video Solutions.
Many law firms did not consider the need to assign partners to deferred associates or create programs to keep up the relationship. "Because of this, law firms don't have a natural way back to train and engage their associates before their start dates," explained Ms. Orton. In addition to imagining video opportunities to communicate with associates, other simple ideas include a support blog moderated by the "D-Partner" or an in-house brochure for the D-Class (not the Mercedes) called "20 Things to Do in NYC When You Are Deferred." Partial salaries or positions with clients only address a piece of the issue – ongoing support is needed. "With law firms' businesses in a state of major transformation, there is an urgent and continuous need to address delicate subjects in ways that are filled with optimism and are also memorable to recruits, clients and potential clients. Humor through video can accomplish this like nothing else," said Ms. Orton.
###