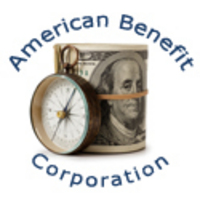 Rutland, VT (Vocus) October 5, 2010
American Benefit Corporation's James W. Herlihy has published a new article on non-qualified deferred compensation. Executives may limit their tax liability if their corporation offers a non-qualified deferred compensation plan.
Sheltering income from the scheduled tax increases that will take effect January 1, 2011 is nearly impossible unless you are a corporate executive and your company sponsors a non-qualified deferred compensation plan. By deferring pre-tax base and bonus compensation corporate executives can target their optimal tax bracket.
The tax increases primarily affecting the highly compensated are coming in three phases and together they constitute the largest tax increase in American history.
Phase #1
Personal income taxes will rise.

The top income tax rate will rise from 35% to 39.6%. Coupled with state and city taxes many earners will be in the 50% tax bracket.
The "marriage penalty" will return from first dollar of income.
The estate tax will reappear.
Phase #2
Higher tax rates on savers and investors.

The capital gains tax will rise from 15% to 20% in 2011.
The dividends tax will rise from 15% this year to 39.6% in 2011.
These rates will rise another 3.8% in 2013.
Phase #3
Effective January 1, 2013, if you sell a property you will pay a 3.8% federal tax on the gross sale price. This is in addition to the capital gains tax (if any) and it doesn't matter if you make a profit on the sale. The tax is on the gross, not the net, sale price.
It has never been more critical to manage your tax liability and non-qualified deferred compensation provides the corporate executive with that tool.
About Us -
At American Benefit Corporation, we design, fund and manage executive non-qualified benefit plans for highly compensated corporate executives who wish to reduce current income taxes and form personal capital on a tax efficient basis. Established more than 30 years ago, we serve the unique needs of executives in numerous corporations with their personal capital formation objectives and their need for executive benefits.
This material is intended for informational purposes only and is not intended to replace the advice of a qualified tax advisor. Investments in securities involve risks, including the possible loss of principal. When redeemed, shares may be worth more or less than their original value. Securities offered through M Holdings Securities, Inc., a Registered Broker/Dealer, Member FINRA/SIPC. American Benefit Corporation is independently owned and operated.
###