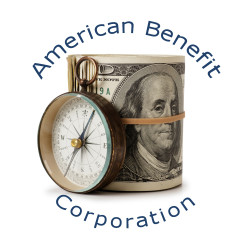 Can you afford NOT to have a benefit focused on your key employees?
Rutland, VT (PRWEB) June 13, 2011
American Benefit Corporation's Jim Herlihy has just released a new article discussing the structure of a nonqualified executive deferred compensation plan to be used as an executive retention tool. Executive deferred compensation plans, often referred to as "Top Hat" plans, are special retirement programs created by companies for key executives. They are generally reserved for a select group of management of highly compensated employees and do not receive tax-qualified status by the Internal Revenue Service. Originally, these plans were designed to make up for benefits that otherwise would be limited by IRS regulations.
While plans can be structured in many different ways as discussed below, there are two principal benefits that such an executive benefit plan can provide:

Provide to key management personnel the opportunity to electively defer a portion of their compensation to allow for potential wealth accumulation on a tax efficient basis.
Provide the company with an employee retention tool that will reward employees above their current compensation levels after a certain vesting period.
Section 409A of the Internal Revenue Code regulates the treatment for federal income tax purposes of executive deferred compensation plans paid by a corporate entity to all "service providers". Service providers can include executives, general employees, some independent contractors and board members. The regulation applies if there is a "deferral of compensation" which occurs whenever an employee has a legally binding right to compensation that is or may be payable in a later year.
Section 409A generally provides that an executive nonqualified deferred compensation plan must comply with various rules regarding the timing and deferral of distributions. The penalty for non-compliance is severe in that all amounts deferred under the plan for the current year and all previous years become immediately taxable, plus a 20% penalty tax, to the extent that the compensation is not subject to a "substantial risk of forfeiture" and has not been previously included in gross income.
Section 409A's timing restrictions fall into three main categories: 1) Restrictions on the timing of distributions, 2) Restrictions against the acceleration of benefits, and 3) Restrictions on the timing of deferral elections.
Distributions under a nonqualified deferred compensation plan can only be payable upon one of six circumstances: 1) Employee's separation from service, 2) Employee's becoming disabled, 3) Employee's death, 4) Fixed time or schedule under the plan, 5) Change in ownership or effective control of the corporation, and 6) Occurrence of an unforeseeable emergency.
Adhering to these rules defers the tax consequences to the employee of both the deferred compensation and any associated earnings until such time as a distribution is made. This applies for all tax jurisdictions – Federal, state and local. It is important to note that any elective deferrals, which are by definition 100% vested when earned, remain immediately subject to social security taxes – both FICA and Medicare. Consistent with this treatment, the company would not be entitled to a tax deduction on the deferred compensation until such time as it is paid out.
As a nonqualified plan, and subject to the limitations on timing and distributions, the company would have substantial freedom in how the plan could be constructed. Options for elective deferral are generally offered to all participants in the plan under the same terms, but decisions on deferred awards above current compensation levels can be determined on an individual employee basis including who will be awarded, the amount of the award, and the related vesting schedule.
About Us -
At American Benefit Corporation, we design, fund and manage executive non-qualified benefit plans for highly compensated corporate executives who wish to reduce current income taxes and form personal capital on a tax efficient basis. Established more than 30 years ago, we serve the unique needs of executives in numerous corporations with their personal capital formation objectives.
This material is intended for informational purposes only and is not intended to replace the advice of a qualified tax advisor. Investments in securities involve risks, including the possible loss of principal. When redeemed, shares may be worth more or less than their original value. Securities offered through M Holdings Securities, Inc., a Registered Broker/Dealer, Member FINRA/SIPC. American Benefit Corporation is independently owned and operated.