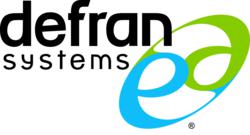 New York, NY (PRWEB) July 18, 2012
Defran Systems, a leading provider of integrated electronic health systems for human services organizations, recently announced that it will sponsor a free webinar entitled, "EHR & Developmental Disabilities: Audits, Performance & ROI."
WHEN:
Tuesday, July 31, 2012, 2:00 p.m. ET to 3:00 p.m. ET
WHAT:
Many developmental disabilities providers struggle with compliance audits because they use paper-based or non-integrated electronic health databases to store their patient records. These forms of record management make it difficult to use data to demonstrate program effectiveness, client outcomes, and can complicate the audit process.
All of these issues are further complicated by a challenging economic environment and the ever-impending risk of federal budget cuts, which can put your agency's financial well-being at risk. This webinar will demonstrate how implementing an EHR and financial management software system can make a difference in your success.
WHO:
The free webinar is hosted by Jane Davis, Chief Operations Officer at Ability Beyond Disability, Andrew Miller, Solutions Consulting Manager at Defran Systems, and Jessica Chludzinski, Marketing Manager at Defran Systems.
WHERE:
Online from anywhere with an Internet connection.
Register today for EHR & Developmental Disabilities: Audits, Performance & ROI
About Defran Systems
Defran Systems, Inc. is a leading developer of single solution case, clinical and financial management software for the human and social services industries. The company's web-based, flexible and reliable enterprise-wide software supports more than 2100 human services facilities in the United States including behavioral health, mental health, foster care, child welfare, developmental disabilities, substance abuse and other specialized programs. Their core product, Evolv-CS, is a completely integrated EHR and AR/AP sub-ledger system that includes a host of productivity aids that are unmatched in the industry. Evolv-CS was awarded ONC-ATCB certification as a Complete Ambulatory EHR in 2011. Defran Systems, Inc. is considered a leading innovator in software development for organizations that operate programs across the full continuum of care and are a Microsoft Certified Gold Partner. For more information about Defran Systems and Evolv-CS, visit http://www.defran.com.