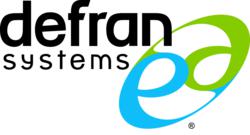 "With Defran, our clinicians don't have to be coders and our finance team doesn't need to spend time understanding the clinical side."
New York, NY (PRWEB) July 12, 2012
Defran Systems, a leading developer of web-based, enterprise-wide case, clinical and financial management software for human services organizations, today announced that Verland has selected Defran as its electronic health record (EHR) vendor. Verland, a provider of residences and programs for children and adults with intellectual or developmental disabilities, is Defran's 19th Pennsylvania-based customer.
When Verland began their software evaluation in 2010, they recognized that they needed a flexible, intuitive system with an extensive feature set that supports the needs of their individuals. During the process, Defran's electronic health solution quickly became their system of choice for its highly configurable contract setups, complete clinical and billing integration, and Defran's in-depth familiarity with the needs of developmental disabilities agencies.
"As a modern human services provider, we realized that we needed an automated, integrated clinical and financial solution," said Pat Carr, information systems director, Verland. "With Defran, our clinicians don't have to be coders and our finance team doesn't need to spend time understanding the clinical side. If we enter billable services into the system, it will automatically perform the calculations necessary to create a claim. This will greatly reduce the incidence of denied claims and ensure a smoother cash flow."
Additionally, because Defran's leading software is ONC-ATCB certified as a Complete Ambulatory Solution, Verland can use Defran to attest to Meaningful Use and receive valuable incentive funding – as much as $63,750 per Eligible Professional through Medicaid.
"We are pleased Verland is the newest Pennsylvania provider to join the Defran family," said Fran Loshin-Turso, president and CEO, Defran Systems. "Defran's industry knowledge and experience with developmental disabilities providers enables us to not only provide the right EHR solution for their needs today, but also as regulations change and evolve in the future."
About Verland
Verland is a non-profit family of person-centered, community homes and services supporting over 200 individuals with intellectual disabilities, many of whom have multiple physical challenges. Verland's main campus has ten larger, family-centered homes, which complement community placement with a complete continuum of options for those needing more support, and includes cutting-edge facilities that provide medical, dental, educational, recreational and therapeutic services. Verland's professionally trained staff are dedicated to the complex needs of our individuals, and provide a full continuum of treatment and services for a lifetime where the individuals are primary in an elegant, dignified, state-of-the-heart lifestyle.
About Defran Systems, Inc.
Defran Systems, Inc. is a leading developer of single solution case, clinical and financial management software for the Human and Social Services Industries. The company's web-based, flexible and reliable enterprise-wide software supports more than 2000 human services facilities in the United States including Behavioral Health, Mental Health, Foster Care, Child Welfare, Developmental Disabilities, Substance Abuse and other specialized programs. Defran's electronic health system is a completely integrated EHR/EMR and AR/AP sub-ledger system that includes a host of productivity aids that are unmatched in the industry. Defran Systems, Inc. is ONC-ATCB 2011/2012 certified and is considered a leading innovator in software development for organizations that operate programs across the full continuum of care. For more information about Defran Systems, visit http://www.defran.com.