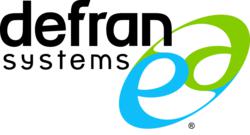 "These features streamline our care delivery processes, thereby improving the quality and timeliness of the services we provide."
New York, NY (PRWEB) August 14, 2012
Defran Systems, a leading provider of clinical and financial management (EMR/EHR) software for the behavioral health and human services industries, today announced the release of a major update for its mobile solution. The software is supported by the leading mobile devices including iPhones, iPads, and both Android and Windows phones and tablets. The improved solution offers easy-to-use functionality for field staff that eliminates the need to carry paper records and supports e-signature functionality, which enables clients to easily sign consent forms on mobile devices with a finger or stylus.
Mobile devices are often less obtrusive than laptops and are less of a barrier between clinician and consumer during appointments, ensuring that technology improves rather than interferes with how agencies provide services. Additionally the app's optimized interface enables caseworkers and clinicians to reduce the time it takes to document visits, schedule services and perform data entry while visiting consumers in the field. These improvements complement the application's expanded clinical functionality to ultimately improve the speed, efficiency and overall quality of patient care.
"The majority of the services we provide are community-based, so we've purchased iPads for a good number of our clinical staff and plan to add more every year," said Margo Roethlisberger, vice president, program operations, Ada S. McKinley Community Services, Inc. "We've used this mobile solution to conduct full mental health assessments, calculate directions to client sites using the integrated GPS functionality and dictate our case notes using voice recognition functionality. These features streamline our care delivery processes, thereby improving the quality and timeliness of the services we provide."
Defran's mobile solution also automatically validates scheduled appointments against a worker's calendar via secure communication with system servers. Additional enhancements include full calendar access and scheduling and full intake & referral capabilities for receiving new clients. In addition, this update has been made available to all of Defran's customers at no additional cost – exemplifying Defran's commitment to providing ever-increasing value through its software updates
.
"Our goal with this update was to make it easy to pick up and use without needing special expertise or additional training," said Art Khanlian, chief information officer, Defran Systems. "This means that whether a caseworker is on a home visit, working a crisis intervention or conducting a patient assessment, Defran's convenient mobile functionality enables them to spend more time focused on their client instead of the software. We have improved upon everything our clients have already come to expect from Defran."
"We are looking forward to implementing this full featured mobile solution for our doctors and field staff," said Ted Baroody, business analyst, Easter Seals UCP North Carolina & Virginia, Inc. "We have been eagerly anticipating the implementation of smartphone and tablet technology, and with the launch of Defran's mobile solution enhancements we will be able to revolutionize the way our staff perform their day-to-day job functions."
About Defran Systems, Inc.
Defran Systems, Inc. is a leading developer of single solution case, clinical and financial management software for the Behavioral Health and Human Services Industries. The company's web-based, flexible and reliable enterprise-wide software supports more than 2200 human services facilities in the United States including Behavioral Health, Mental Health, Foster Care, Child Welfare, Developmental Disabilities, Substance Abuse and other specialized programs. Defran's electronic health system is a completely integrated EHR/EMR and AR/AP sub-ledger system that includes a host of productivity aids that are unmatched in the industry. Defran Systems, Inc. is ONC-ATCB 2011/2012 certified and is considered a leading innovator in software development for organizations that operate programs across the full continuum of care. For more information about Defran Systems, visit http://www.defran.com.