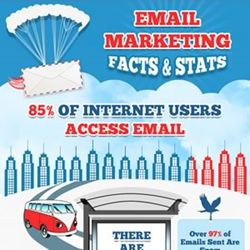 Have we started under estimating the power of Email Marketing?
Delhi, India (PRWEB) June 03, 2013
With over 3.2 Billion email accounts globally, email still shines through as the most popular tool of communication, or does it?
Since 2009, industry experts have seen a declining trend in ad budgets for email marketing and a steep rise in social media marketing expenses.
But a comparison revealed by Dekh's email marketing infographic, shows that the number of emails sent every day is more than the number of tweets and facebook updates combined.
The infographic also releases data on:

The most popular password used in email accounts
Where did email originate from
When did spam come into existence (97% of email sent nowadays is spam)
How is information and media shared via email
And several other intriguing facts about Email Marketing including a comparison of Email Marketing vs All other forms of online marketing.