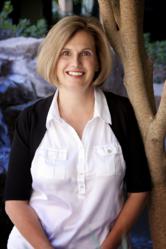 I always enjoy how Meredith breaks down the information," says attendee Gabrielle Grako.
Chandler, AZ (PRWEB) June 27, 2013
On July 31, 2013, Dekker Financial will present the third seminar in a series for women on personal and business finance. The series, Wine, Women & Wealth Wednesdays, is being held every other month at 1490 S Price Rd., Suite 108, Chandler, AZ 85268. Seats for the first two seminars in the series held in March and May were completely booked so participants are encouraged to register early. Each Wine Women & Wealth Wednesday features a wine tasting with sommelier Andrew McCreery of D'Vine Gourmet. The next seminar is July 31 from 6:00 to 8:00pm and will focus on Retirement Planning with a focus on using your business to build for retirement. McCreery will return with a wine tasting tour of up and coming wines of South America.
"I always enjoy how Meredith breaks down the information," says attendee Gabrielle Grako. "Very informative."
The series is open to all women but seats are limited. You can register here or by calling 480.897.1067 or email meredith.dekker(at)dekkerfinancial(dot)com.
The seminars are presented by Meredith Dekker, founder of Dekker Financial Services, LLC. Dekker advises her clients on how to make smart choices with their money. She has a special interest in working with small business owners and professionals to uncover hidden financial opportunities. After working closely with her clients to identify their needs, concerns and objectives, Dekker helps them design a personal financial roadmap to reach their goals. Dekker is committed to empowering women to understand and manage their own finances. As a Certified Divorce Financial Analyst, she works with both partners to navigate the difficult financial decisions and transitions in divorce.
Dekker is the co-founder of the Estate Planners of the East Valley, and is on the board of directors for Go Red for Women of the American Heart Association. She is a member of NAWBO and sits on the Women's Council for the Chandler Chamber of Commerce. In addition, Dekker served as the 2011 President of Toastmasters and received the Outstanding Toastmaster of the Year award for 2010-2011 for Area G7.
Securities offered through Purshe Kaplan Sterling Investments, Member FINRA/SIPC. Headquartered at 18 Corporate Woods Boulevard, Albany, New York 12211. Investment Advisory services are offered through Sutterfield Financial Group, Inc., an SEC Registered Investment Advisor. Dekker Financial Services, Sutterfield Financial Group, Inc. and Purshe Kaplan Sterling Investments are separate and unrelated companies. Not FDIC insured. Not bank guaranteed. May lose value, including loss of principal. Not insured by any state or federal agency.
CA Insurance License # OE46804