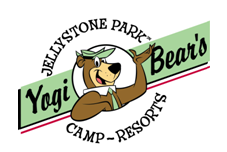 Lincoln, DE (Vocus/PRWEB) March 29, 2011
Two years ago, Cedar Creek Landing Campground opened its doors and became one of Delaware's newest and most modern campgrounds, with amenities that include a large swimming pool, playground, volleyball, game room, camp store, laundry facility, and 277 spacious big rig friendly RV sites, all with full hook ups including free cable television and wireless Internet service.
But when the park reopens April 15th for the 2011 summer camping season, it will gain even greater notoriety as the first and only campground in Delaware to join the Jellystone Park chain.
"We think this is the right move for us," said park owner Brent Fannin, who renamed the campground Jellystone Park Camp Resort at Delaware Beaches. "Jellystone Parks are known nationally as being fun family oriented parks, and with our close proximity to the beach and all the activities offered in and around our campground, we thought the Jellystone Park model was the perfect fit."
Indeed, Sussex County offers numerous opportunities for family recreation and entertainment, including half a dozen scenic state parks as well as some of the nicest water parks in Delaware. Sussex County beach towns also offer numerous activities throughout the summer and fall, including the Rehoboth Beach boardwalk, rides at Funland Rehoboth, go carts and bumper boats at Midway Speedway, mini golf, nighttime beach bonfires, outdoor movies and special events such as the Sea Witch Halloween and Fiddler's Festival.
Jellystone Park at Delaware Beaches, for its part, will offer organized activities every weekend beginning April 15th, with daily activities and themed weekends beginning Memorial Day weekend running through Labor Day weekend.
Upcoming themed weekend events include Memorial Day Weekend, the official kick off to summer with Yogi and Friends, a Father's Day superhero contest June 19th and 20th, a Mardi Gras weekend June 24th to 26th, a family Olympics weekend July 8th to 10th, a Christmas in July weekend with a campsite decorating contest on July 22nd to 24th and a Death by Chocolate Weekend Aug. 5th to 7th. Halloween weekend events, with trick or treating and campsite decorating contests, are also scheduled for the last two weekends in October.
The Chamber of Commerce for Greater Milford will hold a ribbon cutting celebration at 2 p.m., April 6th, while the park officially opens April 15th.
For a complete listing of upcoming activities or for more information about Jellystone Park Camp-Resort at Delaware Beaches, please visit http://www.delawarejellystone.com.
About Yogi Bear's Jellystone Park™ Camp-Resorts
Launched in 1969, the Jellystone Park system now boasts 75 campgrounds with more than 15,000 campsites in 30 states and three Canadian provinces. Its Camp-Resorts are among the best campgrounds in the industry with a quality reputation for being fun, friendly, clean and customer service-oriented parks. Additionally, each Jellystone Park is themed with Yogi Bear elements providing instant recognition and consumer appeal. It is truly a place "Where You Camp With Friends."®
Yogi Bear's Jellystone Park Camp-Resorts are franchised through Leisure Systems, Inc. (LSI), a wholly owned subsidiary of The Park River Corporation, Cincinnati, Ohio. For more information, visit http://www.campjellystone.com.
# # #