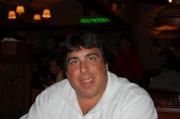 This summer when traveling to Delaware vacationers will be able to stay in a beautiful vacation home on the beach at 20% Off.
Rehoboth ,Dover (PRWEB) November 16, 2012
Looking for vacation homes in Delaware's never been this easy before. Now vacationers with one click of the mouse can search 83 websites. The vacationers can make a reservation online while receiving insurance that enables them to cancel if they have to.
The same insurance also protects the home from vacationers so there is no deposit. Vacationers don't even have to wait for a key in the mail as the central locking system is controlled via the Internet and daily codes are issued for vacationers on spur of the moment so that they can make a reservation the same day they're going.
The homeowners get local maids to clean the room after the stay then reissue codes via the Internet. But Rent My Vacation Home has completely changed the landscape for vacationers.
Gone are the days where hopefully vacationers may be able to find a small cramped room at a Holiday Inn or Marriott. Enter the Internet and the reservation technology along with the Rent My Vacation Home.com group and now vacationers are staying in homes just like they would a Hotel or Motel.
RMVH Delaware dot com is located at : 18766 John J Williams Highway, Suite 198 Rehoboth ,Delaware , 19971 web address http://www.rmvhdelaware.com, email ; info(at)rmvhdelaware.com, Phone # 800-699-7684 , Network Subsidiary of Rent My Vacation Home .com. http://www.rentmyvacationhome.com