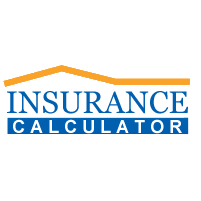 Dover, DE (PRWEB) October 24, 2012
Insurance Calculator Inc., America's leading auto insurance provider, publishes a detailed guide for consumers in Delaware to learn more about the auto insurance industry in their local state. Consumers who reside in Delaware can use the guide to learn the exact steps required by the local state's Department of Motor Vehicles (DV) to become licensed. "Whether if you need to drive a car, ride a motorcycle, or operate a commercial truck, the guide contains all the critical information you need to know regarding to the state's unique rules and regulations on auto insurance," said Stephanie Vettaikam, VP of Marketing of Insurance Calculator Inc. "The guide is perfect for those who are currently residing in Delaware and those who are planning to move to the state."
In addition to helping consumers become licensed, Insurance Calculator Inc. is also dedicated to help consumers become insured with the best coverage at the lowest rates. Insurance Calculator Inc. partners with the leading insurance companies throughout the state of Delaware to provide consumers with the competitive edge during the quotes hunting process.
"We only work with the top rated companies in Delaware," Stephanie added. "We have high standards in our evaluations - from the claim process, filing process, coverage available, competitive rates, company reputation, to the financial status of the company."
The quotes comparison tool freely accessible in the guide allows consumers to obtain and compare quotes on multiple types of auto insurance products including, but not limited to, car insurance, motorcycle insurance, truck insurance, RV insurance, ATV insurance, classic / antique / collector car insurance, commercial vehicle insurance, and military car insurance.
"We have had several individuals save more than $800 on new policies with identical coverage," Stephanie added. "It doesn't hurt to compare. But you might miss out on hundreds of dollars in savings if you don't."
For more information, visit: Auto Insurance in Delaware