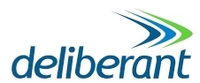 Atlanta, GA (PRWEB) August 19, 2008
Deliberant announces the release of an entirely new product lineup of wireless access points (APs) and customer premises equipment (CPEs) that offer an enhanced feature set over its existing DLB2100 and DLB2700 product lines. The new Deliberant products cover the 900 MHz, 2.4 GHz, and 5 GHz spectrums and are offered in a variety of hardware configurations to suit any WIFI application.
The all new 2.4 GHz CPE product family features a Deliberant-designed main board, boasting features such as 500 mW transmit power, on-board Ethernet surge protection, industry-leading security and management features, and is available in N-Connector and integrated antenna models. As with other products on the new Deliberant product lineup, the 2.4 GHz product family features enclosures that meet IP-67 waterproof requirements, and ship with robust mounting systems for multi-faceted mounting. The 2.4 GHz product line starts at only $99.95 and is available for immediate shipment.
As an alternative to the 2.4 GHz spectrum, Deliberant now offers CPEs in both the 900 MHz and 5 GHz frequencies for link connectivity in congested or non-line-of-sight applications. The CPE 900 series products offer excellent foliage penetration properties, and at a starting price point of $199.95, deliver the most cost-effective, robust 900 MHz solution on the market today. Both the 900 MHz and 5 GHz CPE products are offered in N-Connector configuration for custom antenna application, or with integrated antenna for a complete, out-of-the-box solution.
Deliberant rounds out its new product portfolio with the introduction of its carrier-grade, multi-frequency access points. Single-radio and dual-radio AP models are available, both of which offer 2.4 Ghz and 5 GHz capability in one device. Additionally, Deliberant offers a unique, first-to-market AP solution for delivering both 900 MHz + 2.4 / 5 GHz capability, all in one device.
For more information on the exciting new Deliberant product lineup, including pricing and how to purchase, please visit the Deliberant website.
###