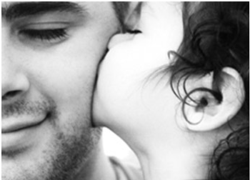 Dad a son's first hero and daughter's first love
Gurgaon, Haryana (PRWEB) June 14, 2013
In India, http://www.delightgifts.in a premier gifting site recently conducted a survey on the top ten Father's Day gifting ideas. It enabled participants to list their top 10 gifting experiences and ideas from across the web. The survey was conducted in the first two weeks of June using social media. They received responses from over 1000 respondents across India.
The top 10 Father's Day gifting ideas are:
1. Fine Dining
2. Fly Microlight plane
3. Wallet
4. Cakes
5. Shirts/Suit – Apparel
6. Mobile Phone/Camera/laptop, tablets
7. Silver Cufflinks
8. Watch
9. Shoes/Slippers – Footwear
10. Flowers & Chocolates
Delight Gifts is a premier gifting site offering a range of over 1000 gifts/ gifting experiences. The gifts are based on gifting an experience rather than a physical gift. For this Father's day some of their unique experiences include:
Traditionalist Dad – Weekend getaway at heritage and boutique hotels
Sporty Dad - Golf lessons taught by professional golfers
Stylish Dad – Salons experience including hair cut, manicures and pedicures to enhance their dashing looks or Spa experiences including Swedish and Balinese massages to relax and rejuvenate
Refined Dad - fine dining experiences across India or perhaps wine/scotch tasting experiences
Adventurous Dad – Para Motoring, Micro Light Flying, Sports fishing & more
But, do remember that every Father's needs and wants are different, so only a son or daughter can truly personalize a gift for him. For further information, please visit http://www.DelightGifts.in.