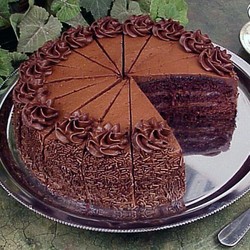 Delish Delivery's 100% Complete Satisfaction Guarantee ensures that the customer and gift recipient are both fully satisfied
Brooklyn, NY (PRWEB) November 2, 2010
For shoppers looking for a thoughtful gift other than the standard and bland, Delish Delivery has opened for business providing a wide assortment of gourmet baked goods available for delivery such as birthday cakes, holiday desserts or simply a delicious gift.
Offering products that are made fresh with high quality ingredients, Delish Delivery provides gifts that will taste "straight from the oven" fresh without any unnatural flavors. A majority of the products are Certified Kosher and make a perfect choice for any holiday, birthday or special occasion.
Shoppers will find the online store simple and easy to use. Offering a friendly user interface, the ability to specify delivery date and add a personal message and quick checkout, the site makes gift shopping quick and painless.
While the product selection and shopping experience will make any online shopper happy, Delish Delivery's 100% Complete Satisfaction Guarantee ensures that the customer and gift recipient are both fully satisfied. Delish Delivery stands behind its products and guarantees that each order will be made fresh and delivered without issues. Delish Delivery works hard to make sure that no customer is left with a bad taste in their mouth.
###