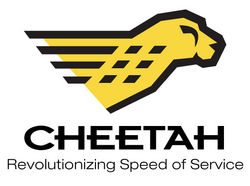 Adding support for the Opticon H-Series smartphones enhances our solutions by integrating advanced barcode scanning and application support in a series of ruggedized devices.
Westlake Village, CA (Vocus) July 13, 2010
Cheetah Software Services, Inc., a SaaS transportation logistics solutions provider, announced that it has added support for the Opticon H-Series ruggedized smartphones, available from Ryzex. The Opticon H-Series devices deliver the convergence of Windows Mobile™-based smartphones and Opticon's latest laser scanning technology to allow for the seamless integration of barcode-based data capture into customers' mobile businesses.
By supporting Opticon's H-Series devices, Cheetah provides a familiar Windows Mobile environment that supports instant productivity, along with 1D and 2D scanning options to capture a wide range of barcode formats. Furthermore, the H-Series offers an IP 54 rating, proving its ability to withstand multiple drops to concrete and to survive in the most demanding of environments. Finally, with Ryzex services, such as staging, integration support and Mobile Device Management, customers can be up and running with their new technology quickly and cost effectively.
Using smartphones like the Opticon H-Series provides Cheetah and Ryzex customers with enhanced capabilities in the field. Drivers can capture electronic signatures (proof of delivery) at the point of delivery that are transmitted in real time and made visible internally and on customer Web sites. Validated barcode scanning ensures delivery accuracy and improves driver productivity and performance. Finally, smartphones can host other advanced solutions such as GPS-based mapping software that integrate with Cheetah's mobile applications.
"Cheetah supports a wide variety of handheld devices, from simple Java- and GPS-enabled cell phones to rugged PDA devices with signature capture and barcode scanning," said Stephan Karczag, Cheetah's VP of Sales and Marketing. "Adding support for the Opticon H-Series smartphones enhances our solutions by integrating advanced barcode scanning and application support in a series of ruggedized devices."
For more information about Cheetah Software Systems, Inc. contact Mark Coppock at mcoppock(at)cheetah(dot)com.
About Cheetah Software Systems, Inc.
Cheetah Software Systems provides dynamic, intelligent wireless solutions to automate and optimize delivery route planning, pickup assignment, dispatch, and customer service. Fully scalable and Web-based, Cheetah solutions increase productivity and profitability for carriers of any size with minimal up-front costs. Cheetah's private fleet and LTL customers utilize GPS-enabled phones and PDAs to schedule, route, and track drivers and shipments. Today, Cheetah streamlines business and home delivery transactions for hundreds of firms across North America. For more information call 888-Cheetah or visit http://www.cheetah.com .
About Ryzex
With over 20 years of experience, Ryzex is a leading provider of worldwide barcode, RFID, data collection and mobile technology solutions. We advise and implement the best solution for our customers' needs, ensure that solution is always running for maximum uptime and provide actionable data for business insight. For more information visit Ryzex at http://www.ryzex.com .
About Opticon and the H-Series
Founded in 1976, Opticon is a worldwide leader in barcode scanning, data collection and Windows Smartphone technology providing mobile solutions that enhance customer's growth, efficiency and profitability. The H19 is currently being used by companies reliant on a good delivery solution -- such as the Italian Post , the leading postal services operator in Italy. The H21 adds to the market-proven success of the H19 with the latest version of Windows 6.5, a 3.2 Megapixel Camera and a QWERTY keyboard. For more information call 800-636-0090 or visit http://www.opticonusa.com or http://www.opticonmobility.com .
###