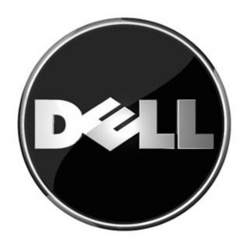 We are proud to collaborate with organizations that work to enhance literacy and prepare youth for success in the Connected Era in communities where Dell families live and work
ROUND ROCK, Texas (PRWEB) October 28, 2008
The News:
The Dell Foundation announced its 2008 "Literate Community" grant awards for 27 organizations in Texas, Tennessee, Oklahoma and North Carolina, where significant numbers of Dell employees live and work. These two-year, $50,000 grants support initiatives that address basic needs for quality education for young people, particularly in math, science and literacy. Addressing basic educational and literacy services is a major focus of the Foundation, which believes this is a prerequisite to the future success of young people in an increasingly digital and globally competitive world. The grants support a range of programs including: after-school programs that provide homework help, leisure reading, tutoring and learning activities for youth; efforts to prepare young people to succeed in a global economy with a focus on financial literacy; and matching teen mentors with younger children in public school settings. Background:
A complete list of grants is attached and also available here. The Dell Foundation is an independent 501c3 organization created by Dell Inc. for philanthropic efforts focused on youth digital literacy in Dell U.S. communities. Dell Foundation grants are an important part of Dell's global giving efforts, the company recently announced intent to become a one-percent company. Quotes:
"We are proud to collaborate with organizations that work to enhance literacy and prepare youth for success in the Connected Era in communities where Dell families live and work," said Lisa Huddleson, executive director, Dell Foundation.
Links:
Direct2Dell Blog Post
Dell and corporate responsibility
About:
The Dell Foundation is committed to contributing to the quality of life in U.S. communities where Dell employees live and work.
List of Recipients
Texas:
Big Brothers Big Sisters of Central Texas
BookSpring
Boys & Girls Clubs of Capital Area
Camp Fire USA Balcones Council
Cedar Park Public Library Foundation
Court Appointed Special Advocates of Travis County (CASA)
Charles A. Dana Center/University of Texas at Austin
Extend-A-Care for Kids
FamilyConnections/Austin Families
Junior Achievement of Central Texas
The Junior League of Austin
KLRU-TV (Public Broadcasting System)
LifeWorks (Youth and Family Alliance)
Open Door Pre-School
Paramount & State Theatres/Austin Theatre Alliance
Recording for the Blind and Dyslexic, Regional Unit of the South Central States
YMCA of Austin
Zachary Scott Theatre
Tennessee:
Big Brothers Big Sisters of Mid Tennessee
Book 'Em
Boys & Girls Clubs of Middle Tennessee
Homework Hotline
PENCIL Foundation
Oklahoma:
Oklahoma Heritage Association
Positive Tomorrows
North Carolina:
Communities in Schools of Forsyth County
SciWorks, Science Center & Environmental Park of Forsyth County