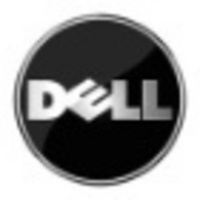 ROUND ROCK, Texas (PRWEB) March 3, 2008
-- Begun in 2001, the PLUG AWARDS recognize outstanding accomplishments within the independent music community.
-- Register now at the Dell Lounge.
-- Legendary artists Nick Cave and the Bad Seeds will headline, and the show is hosted by comedian Patton Oswalt.
-- Other featured performers include St. Vincent, Jose Gonzalez and Dizzee Rascal.
-- Indie music fans and aficionados voted online for nominees in 29 music and media categories. Voting closed Feb. 15, and the winners will be announced at the awards ceremony.
-- View the nominees.
-- Dell's presence at the PLUG AWARDS celebrates the personal computer as an enabler of creating, discovering, sharing and influencing music, and enhancing an entertainment lifestyle.
-- Additional online buzz will spread through a Dell-sponsored blogger pit at the event.
Links to:
http://www.DellLounge.com/music/plugawards
http://www.nickcaveandthebadseeds.com
http://comedycentral.com/comedians/browse/o/patton_oswalt.jhtml
http://www.myspace.com/stvincent
http://www.plugawards.com/general_vote.php
About Dell
Dell Inc. (NASDAQ:DELL) listens to customers and delivers innovative technology and services they trust and value. Uniquely enabled by its direct business model, Dell is a leading global systems and services company and No. 34 on the Fortune 500. For more information, visit http://www.dell.com, or to communicate directly with Dell via a variety of online channels, go to http://www.dell.com/conversations. To get Dell news direct, visit http://www.dell.com/RSS.