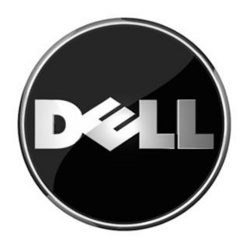 The combination of the Dell Precision R5400 rack workstation and the FX100 is a leading edge solution from the world's leading workstation vendor
ROUND ROCK, Texas (PRWEB) July 22, 2008
The Dell Precision R5400 rack workstation helps customers protect their data by placing applications and data in a secure central location or data center. Customers can also remove system-generated heat and noise from spaces like financial trading floors. The offering can allow customers greater flexibility in system configuration versus blade workstations. Features include:
Dual- and quad-core Intel™ Xeon® processors. Support for up to two PCI-e x16 OpenGL graphics cards with dual 150 Watt slots on the motherboard. Additional support for PCI and PCIx. Simple installation and management that allows customers to "power and go" without the complexities of blade infrastructures enclosures and redundant power supplies, while supporting standard systems management tools. The Dell FX100 is designed to enable hardware-based encryption, compression, decompression and decryption, also known as PC-over-IP. The combination host card and remote portal device connect the Dell Precision R5400 workstation to a remote user and their peripherals – displays, keyboard, mouse, audio and USB devices such as printers. The solution can allow users to access applications and data in a secure manner, across the network with outstanding performance.
"The combination of the Dell Precision R5400 rack workstation and the FX100 is a leading edge solution from the world's leading workstation vendor," said Antonio Julio, director, Dell Product Group. "By not putting the solution on a blade, we were able to add more functionality and high performance OpenGL l graphics cards, to achieve the caliber of performance workstation customers want."
Dell's R5400 rack workstation complements all other Dell Precision workstations and delivers on the core values of performance, application focus, scalability, optimized solutions and managed for business.
About Dell
Dell Inc. (NASDAQ: DELL) listens to customers and delivers innovative technology and services they trust and value. Uniquely enabled by its direct business model, Dell is a leading global systems and services company and No. 34 on the Fortune 500. For more information, visit http://www.dell.com, or to communicate directly with Dell via a variety of online channels, go to http://www.dell.com/conversations. To get Dell news direct, visit http://www.dell.com/RSS.
Dell Precision, is a registered trademark of Dell, Inc. Dell disclaims any proprietary interest in the marks and names of others.
Offers subject to change, not combinable with all other offers. Taxes, shipping, handling and other fees apply. U.S. Dell new purchases only. Dell reserves right to cancel orders arising from pricing or other errors.