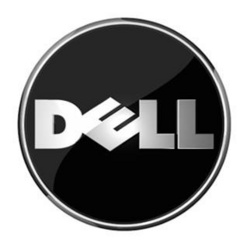 People are not sitting at home in front of their computers
ROUND ROCK, Texas (PRWEB) October 7, 2008
"People are not sitting at home in front of their computers," says Michael Tatelman, vice president of Dell's global consumer sales and marketing. "They are out with friends, connecting with others and sharing experiences. Dell Remote Access lets them take their music, movies and photos with them wherever they go and lets them access it and share it whenever they want."
Once Dell Remote Access is activated on a Windows–based PC, users log in to my.dellremoteaccess.com from their remote, broadband-connected device. The application can provide users with an "at home" PC experience through basic and premium key features including:
Web navigation via a simple browser-based interface: no "extra" software needed; secure access to a home PC through a browser from any PC or smart phone. Secure folder sharing capabilities: share specific folders, like vacation photos, by e-mailing an encrypted URL to friends and family. Automatic identification of and access to network devices: Dell Remote Access scans the home network, identifies devices and offers the option to access. Remote desktop control of a Windows PC: Allows users to open and use applications on their home computer, for example, updating a presentation. Ability to view pictures and play media files using native applications: stream music from library to laptop, Mini or smart phone. Upload option to save files to a home folder: helps keep things organized and in one place, like pictures from a cell phone. No "pre-set" storage limitations: users have access to all files on the home computer; no syncing or extra memory cards required. The basic version of Dell Remote Access is free and provides PC-to-PC access for one PC. The premium version provides additional features like file sharing, full home network device access, remote control of home PCs, and access via smart phones and other mobile devices. The Premium version is offered at $9.95 a month or $99 a year.
More information
http://www.dellremoteaccess.com
http://www.direct2dell.com/cloudcomputing
http://flickr.com/photos/dell_digital_media/
About Dell
Dell Inc. (NASDAQ: DELL) listens to customers and delivers innovative technology and services they trust and value. Uniquely enabled by its direct business model, Dell is a leading global systems and services company and No. 34 on the Fortune 500. For more information, visit http://www.dell.com, or to communicate directly with Dell via a variety of online channels, go to http://www.dell.com/conversations. To get Dell news direct, visit http://www.dell.com/RSS.
Dell, Inspiron, Studio and XPS are registered trademarks of Dell, Inc.
Dell disclaims any proprietary interest in the marks and names of others.