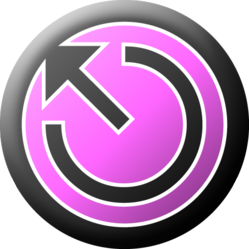 RemObjects Hydra version 4 is a tool every Delphi developer needs in their tool belt. It means they never need to abandon their old code or change development tools.
Hanover Park, IL (PRWEB) January 31, 2012
Developers using Embarcadero Delphi can now add new FireMonkey 3D & HD visual controls and effects to their VCL applications, even when developed with earlier versions of Delphi. They can also take advantage of .NET technologies including visual components in WinForms, WPF and Silverlight – all thanks to the new version 4 of RemObjects Hydra. They are no longer tied to a single visual control library or technology stack in their application development.
The RemObjects Hydra application framework provides the ability to mix and match visual and non-visual application elements created using different development technologies, through a sophisticated plugin framework. This includes adding .NET or FireMonkey plugins to a VCL host application, or VCL and FireMonkey plugins to a .NET application. New in version 4 is support for Delphi XE2, 64-bit Delphi and Silverlight plugins, as well as FireMonkey plugins and host applications.
Even legacy applications developed with earlier versions of Delphi can take advantage of the Hydra framework. This allows the inclusion of FireMonkey visual elements as well as features of the recent versions of Delphi in these legacy applications – all without the need to port the legacy code to Delphi XE2.
The reuse of plugins across different technologies makes it easier to share application elements between Silverlight web applications, Windows Phone 7 mobile applications and Delphi desktop applications. This reduces the size of the codebase and increases platform interoperability.
"RemObjects Hydra version 4 is a tool every Delphi developer needs in their tool belt," says Jim McKeeth, Chief Developer Evangelist at RemObjects Software. "It means they never need to abandon their old code or change development tools. They have access to features from all versions of Delphi and the entire .NET framework. They can include their existing tested Delphi code in new .NET applications or add new features from .NET to their existing Delphi applications."
For developers moving an unmanaged Delphi code base to a managed .NET platform, RemObjects Hydra provides a valuable bridge. During the migration process, the existing unmanaged Delphi code can be reused as plugin in the new managed .NET application. Over time the individual plugins can be replaced with new managed .NET plugins. This will greatly reduce the time to market for migrating existing applications.
RemObjects Hydra 4 ships with full source. It is tested on Delphi 7 and Delphi 2009 through XE2 and supports both visual and non-visual plugins, as well as 32-bit and 64-bit development. On the managed side, it supports most .NET CLR-compliant languages, including C#, VB and Oxygene for .NET (the language that powers Embarcadero Prism). It is available starting today for purchase or download a 30-day free trial at http://www.remobjects.com.
About RemObjects Software
RemObjects Software is a leading creator of components and tools for software developers, with a strong focus on creating solutions that help build the core infrastructure of projects. Their top product is Data Abstract, a cross-platform multi-tier database application development framework for .NET, Xcode and Delphi. RemObjects Software's philosophy is to supply the best possible solution for each supported platform – Microsoft .NET, Apple Xcode, Embarcadero Delphi and soon Java – rather than providing a one-size-fits-all solution that uses a lowest common denominator approach. This ensures that developers on any platform can work with tools that are native to their development environment, fit in well with their existing architecture and integrate exquisitely with the platform in question. For more information, visit http://www.remobjects.com.
Contact
Jim McKeeth
RemObjects Software
(202) 643-3538
info (at) remobjects.com
blog.remobjects.com
@remobjects
###