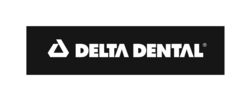 (Vocus) February 3, 2009
Who: Delta Dental of Minnesota, Children's Dental Services, Twin Cities children and their parents
What: To kick off Children's Dental Health Month, free children's dental screenings will be provided. The screenings (performed by Children's Dental Services) will be offered on a first-come, first-served basis. All children screened will receive a free toothbrush and oral health information courtesy of Delta Dental of Minnesota.
When: Every Tuesday in February from 10 a.m. to noon
Where: Toddler Tuesdays, Mall of America, Best Buy Rotunda
More: Nearly 400 children are expected to attend each Toddler Tuesday. On select Tuesdays, Delta Dental's "Tooth Fairy" will be in attendance. The goal of these events is to prevent oral diseases by the promotion of basic daily oral health practices including brushing and flossing, healthy eating and regular dental check ups.
About Delta Dental of Minnesota
Delta Dental of Minnesota's oral health initiatives are part of its non-profit mission to provide educational information and support community programs that help enhance the oral health of all Minnesotans. An independent, non-profit health services company, we take seriously our mission to serve Minnesotans' oral health needs. Since 1969, we've accomplished this mission by providing the best access across the state to oral health care through affordable dental plans.
Delta Dental serves more members from Minnesota-based groups (3.4 million members from 8,400 employer groups) than any other dental benefits provider. Delta Dental of Minnesota is based in Eagan, and has an operations center (customer service, claims processing, and broker and small group sales and account management) on the Iron Range. For more information, visit http://www.deltadentalmn.org.
Delta Dental is a registered mark of Delta Dental Plans Association. Delta Dental of Minnesota is an independent nonprofit dental services company and is an authorized licensee of the Delta Dental Plans Association of Oak Brook, Illinois.
###