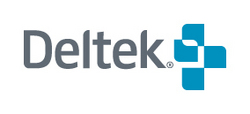 We would like to thank Deltek for recognizing our company as their New Partner of the Year
Herndon, VA (Vocus) January 26, 2009
Deltek, Inc. (NASDAQ: PROJ), the leading provider of enterprise applications software for project-focused organizations, today announced the winners of the company's second annual partner awards that recognize Deltek's top channel partners. Partners were recognized across a broad array of categories that highlight and celebrate the success they have achieved in marketing, selling, implementing, and supporting Deltek solutions.
The collective success of Deltek's business partners in 2008 demonstrates their importance to the company's long-term growth strategy. Building strategic relationships with channel partners is an important component of Deltek's plan to increase market penetration, geographical sales force coverage, and localized customer implementation and support.
"Our business partners are a vital part of our growth strategy both in the United States and internationally. We had an extremely successful year in 2008 expanding our network of business partners, and they contributed significantly to our revenue for the year," said Kevin Parker, President and CEO of Deltek. "We are pleased to recognize the accomplishments and talents of the individuals that make up these top performing companies."
Business Partners were recognized across the following categories:

Deltek Partner of the Year - Innovative Solutions Group, Ltd., Mooresville, NC
Deltek Partner of the Year, Finalists - Jewell & Associates, Vienna, VA;
Central Consulting Group, Minneapolis, MN

Deltek New Partner of the Year - Solution Strategists, Inc., Cranford, NJ
Deltek Growth Partner of the Year - Kennedy Vomberg, Inc., Toronto, Canada
Deltek Partner Marketing Excellence Award - Jewell & Associates, Vienna, VA; Aktion Associates, Maumee, Ohio
Deltek Performance Level Award Winners - PSTC, Missouri City, TX; A&E Systems, Bellevue, WA; SilverEdge Systems Software, Inc., Schaumburg, IL
"We would like to thank Deltek for recognizing our company as their New Partner of the Year," said Arthur Nathan, President of Solution Strategists, Inc. "Deltek's comprehensive software solutions combined with our industry domain expertise provide an unparalleled solution for the professional services marketplace. We expect 2009 to be another great year as we continue to work with Deltek to help project-focused organizations improve business performance."
About Deltek
Deltek® (NASDAQ: PROJ) is the leading provider of enterprise applications software designed specifically for project-focused businesses. For more than two decades, our software applications have enabled organizations to automate mission-critical business processes around the engagement, execution and delivery of projects. More than 12,000 customers worldwide rely on Deltek to measure business results, optimize performance, streamline operations and win new business. Visit http://www.deltek.com.
Media Relations Contact:
Patrick Smith
Director, Public Relations and Analyst Relations
Deltek, Inc.
703.885.9062
# # #