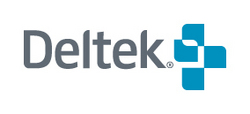 Our teams were demanding the necessary resources to connect all functions and projects of the firm in a universal, manageable fashion to successfully build a foundation for growth
Nashville, TN (Vocus) May 21, 2008
Deltek, Inc. (NASDAQ: PROJ), the leading provider of enterprise applications software for project-focused organizations, today announced that is has achieved its 1,500th customer conversion to the company's flagship Vision product from other legacy systems.
spg3, a unique, rapidly expanding architectural firm based in Philadelphia, has become the 1500th Vision conversion customer. spg3 is currently going through a full enterprise application implementation of the Vision product to build the necessary foundation for the company's aggressive growth plans. Making the move to Vision was based out of the firm's need for access to the real-time information that the Vision solution provides. By implementing a uniformed project planning process where each project manager can use the same tools and methodology for contract methods and billable hours the firm and its teams will unite in a way that the legacy systems would not allow. spg3 will also be implementing Vision's CRM module that will provide centralized specific project information across the company and will function as a global management tool.
The functionality of the Vision product solution provides improved visibility into resource and project management and business-critical information. In addition, better overall technology with features such as web-based, .net technology and an integrated approach towards key functionality has made for a strong demand for project-based firms such as spg3 to make the switch from their existing systems.
"Our teams were demanding the necessary resources to connect all functions and projects of the firm in a universal, manageable fashion to successfully build a foundation for growth," said Irv Shapiro, President and CEO of spg3. "The commonality of the access and management of the information across all project leaders, management and the company in general will be a real uniting factor for the firm."
Since 2002 Deltek has provided a number of programs and incentives to help our customers make this transition. Deltek will be carrying its successful Support Assurance Program forward for 2008 that provides a comprehensive program to support our customers using older technology for the foreseeable future. In addition to a comprehensive support program, Deltek will be offering financial discounts to provide even further ease of the overall transition.
ABOUT DELTEK
Deltek® (NASDAQ: PROJ) is the leading provider of enterprise applications software designed specifically for project-focused businesses. For more than two decades, our software applications have enabled organizations to automate mission-critical business processes around the engagement, execution and delivery of projects. More than 12,000 customers worldwide rely on Deltek to measure business results, optimize performance, streamline operations and win new business. Visit http://www.deltek.com.
For further information contact:
Warren Brown
VP of Strategic Communications, Deltek
703-885-9746
warrenbrown@deltek.com
# # #