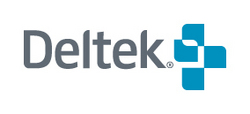 Organizing the correct people, processes and systems in the Office of the CFO is a strategic necessity to mitigate risk and drive shareholder value for government contractors in this dynamic market
Herndon, VA (Vocus) March 19, 2009
Deltek, Inc. (NASDAQ: PROJ), the leading provider of enterprise applications software for project-focused businesses, today announced that they have partnered with Tatum and Beers + Cutler to offer the most comprehensive financial management and government compliance solutions in the market today to the Federal divisions of Fortune 1000 customers.
In today's turbulent economic environment, the Federal divisions of large Fortune 1000 companies are increasingly being relied upon to deliver shareholder value to offset any weakness in other parts of their business. Deltek's Costpoint solution for Fortune 1000 customers ensures that Federal divisions run their operations efficiently and profitably while also easily complying with government regulations. In addition to managing all of a company's important business processes, Costpoint can be seamlessly integrated to the parent company's financial systems so the parent company has a complete view into financial performance. By partnering together, the three industry leaders offer financial governance and compliance consulting, auditing, and systems integration services that complement and enhance Deltek's industry-leading Costpoint software solution.
Tatum is a recognized expert providing services for the Office of the CFO, and they help Deltek customers integrate their financial and compliance systems and processes with the broader needs of the organization. Tatum will help Federal divisions run efficient operations and stay compliant with all government requirements.
"Organizing the correct people, processes and systems in the Office of the CFO is a strategic necessity to mitigate risk and drive shareholder value for government contractors in this dynamic market," said Peter Pfeiffer, Managing Partner for Tatum. "Failure to align systems and governance with the execution of the business plan exposes businesses to excessive risk. We partnered with Deltek because they have the appropriate 'nervous system' to track metrics and keep risk at bay, so companies can confidently pursue opportunities that have materialized with this new administration."
Beers + Cutler is one of the largest CPA firms in the nation and offers deep domain expertise in the government contracting industry. Beers + Cutler has extensive experience working with customers to maximize their Deltek investment, and their deep system integration experience combined with Deltek software will deliver more efficient back-office processes for Federal divisions that will work in concert with the parent company's systems.
"The Federal divisions of Fortune 1000 companies have unique requirements that differ from those of the parent organization," said Jim Rogers, Vice President of Product Marketing for Deltek. "By combining Deltek software with the consulting expertise of Tatum and Beers + Cutler, Federal divisions of Fortune 1000 customers have an unmatched solution that will streamline their project-centric business, integrate to their parent company's financial systems, ensure compliance with detailed government regulations, and drive best practices for corporate governance."
Companies interested in the combined offering can hear more about it during an upcoming webcast "New Oversight; New Administration - Understanding the Uncertainty for Government Contractors" to be held on March 24, 2009 at 1 p.m. EST. The webcast will feature a panel of experts from Tatum, Beers + Cutler, and Deltek. After attending the webcast, the audience will understand the new government mandate requirements, learn how to increase the reliability of their revenue recognition and cost allocation processes, and discover how to integrate their current systems to their parent financial system while also keeping their Federal division separate to protect it from an audit. Click here to register for the webcast.
About Deltek
Deltek® (NASDAQ: PROJ) is the leading provider of enterprise applications software designed specifically for project-focused businesses. For more than two decades, our software applications have enabled organizations to automate mission-critical business processes around the engagement, execution and delivery of projects. More than 12,000 customers worldwide rely on Deltek to measure business results, optimize performance, streamline operations and win new business. Visit http://www.deltek.com.
About Tatum
Companies turn to Tatum when critical business challenges arise because we immediately deliver financial and technology operational expertise via solutions tailored to the Office of the CFO. We leverage nearly 1,000 executives and consulting professionals nationwide to accelerate results and create more value™. For more information, visit http://www.TatumLLC.com.
About Beers + Cutler
Beers + Cutler is a leading accounting and consulting firm with more than 300 employees providing tax, assurance and consulting services to government contractors. Beers + Cutler was Deltek's first strategic alliance partner to provide comprehensive consulting services for Deltek Enterprise business solutions. The firm has a national reputation for deep government contract industry knowledge and a multi-disciplinary approach providing clients a wide range of technical expertise and skill sets.
Beers + Cutler ranks as a "Top 50 Firm" nationally according to Accounting Today magazine and is an independent member of Baker Tilly International, a premier international network of accounting and business advisory firms. For more information visit us at http://www.beersandcutler.com.
Media Relations Contact:
Patrick Smith
Director, Public Relations and Analyst Relations
Deltek, Inc.
703.885.9062
# # #