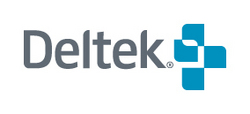 Five Secrets to Leading a Project Dream Team
Herndon, VA (Vocus) October 2, 2009
Deltek, Inc. (NASDAQ: PROJ), the leading provider of enterprise applications software for project-focused businesses, today announced that it will hold an event "Five Secrets to Leading a Project Dream Team" in Washington, DC on October 8th. The free event will feature a leading expert from the Federal Aviation Administration who will team with practitioners from Deltek to outline best practices for project management and discuss technologies that can be used to empower project management teams to achieve success.
According to a recent report from The Standish Group, only 32% of projects are delivered on-time, on-budget, and meet customer requirements. The lack of project success stems from various factors, including a shortage of experienced project and earned value management resources and lack of management buy-in on the tools and processes necessary to enable successful project teams. Individuals who attend this event will:

Learn the five secrets to managing a successful project "dream team"
Hear real-life stories of successful "dream teams" in action
Discover proven strategies for achieving project success from leading industry experts
The presenters at this event are leading industry experts with years of experience managing some of the largest and most successful projects in the world. The speakers include:
Dr. Robert Rovinsky, Director of IT Enterprise Services in the Office of the CIO for the Federal Aviation Administration (FAA), who directs an organization responsible for helping program and project managers incorporate best practices in earned value management (EVM) across the FAA. On October 8th, Dr. Rovinsky will be discussing how the FAA's project management efforts align with the secrets to project success. In addition, he will outline how the solutions and processes put into place have resulted in improving the FAA's credibility with funding authorities, and how they have achieved savings of $5 to $20 million over the life of each program they manage.
Mark Infanti, Senior Product Marketing Manager at Deltek. Mr. Infanti has 30 years of experience as an EVM practitioner and consultant. Mark is a member of the NDIA PMSC, the EVM for Services Subcommittee, and the Program Management Civilian Agency - Industry EV Working Group. During the event, Mr. Infanti will discuss proven techniques for addressing common project management pitfalls and present several case studies, including one that will highlight how a United States military organization used an EVM system to define project goals and to increase efficiency resulting in $500,000 in savings over two years.
"Five Secrets to Leading a Project Dream Team" will be held at the Washington Marriott at Metro Center from 7:30 a.m. to 11:30 a.m. on October 8, 2009. Individuals interested in learning more can visit http://www.deltek.com/dreamteam for complete event details.
About Deltek
Deltek® (NASDAQ: PROJ) is the leading provider of enterprise applications software designed specifically for project-focused businesses. For more than two decades, our software applications have enabled organizations to automate mission-critical business processes around the engagement, execution and delivery of projects. More than 12,000 customers worldwide rely on Deltek to measure business results, optimize performance, streamline operations and win new business. Visit http://www.deltek.com.
Media Relations Contact:
Patrick Smith
Senior Director, Public Relations and Analyst Relations
Deltek, Inc.
703.885.9062
patricksmith (at) deltek (dot) com
###