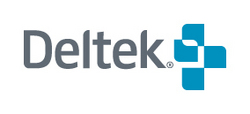 We are extremely pleased with the momentum that AppGRC for Deltek Costpoint is gaining in the marketplace
Herndon, VA (Vocus) October 1, 2009
Deltek, Inc. (NASDAQ: PROJ), the leading provider of enterprise applications software for project-focused businesses, today announced that numerous government contractors have embraced AppGRC® for Deltek Costpoint® since the solution was released in February 2009, including three industry-leading government contractors that are reducing the cost of compliance reporting with AppGRC® for Deltek Costpoint®. Powered by Lumigent, the GRC business apps company, organizations such as ATK, Camber Corporation and Comprehensive Health Services have automated the monitoring of key Costpoint data making it easier to provide persuasive evidence of DCAA, SOX and other regulatory compliance to auditors.
"As a long-time Deltek user, adding AppGRC for Deltek Costpoint to our portfolio of Deltek solutions only strengthens us as a government contractor," said Jack Gray, Controller and Treasurer at Comprehensive Health Services, Inc. "AppGRC for Deltek Costpoint provides tight security over our Costpoint data, further strengthens our internal controls and is a key driver of our corporate governance initiatives."
In this era of increased government transparency and compliance, it is imperative that government contractors have the tools, controls and reporting they need to safeguard their Costpoint data against unauthorized access and ensure regulatory compliance. AppGRC works in tandem with Costpoint to:

Create sustainable compliance policies that flag suspicious behavior and prevent fraud
Protect Costpoint data with continuous monitoring of the system to detect data anomalies
Expose vulnerabilities posed by system or configuration changes
"The addition of AppGRC to our Costpoint product family enables our customers to reduce the cost of compliance while monitoring their internal control policies," said Jim Rogers, Market Vice President, Government Contracting. "With the Federal Government's push for transparency and compliance, AppGRC gives our customers the tools they need to protect their information and respond to auditor requests quickly, reducing the overhead of internal audits."
"We are extremely pleased with the momentum that AppGRC for Deltek Costpoint is gaining in the marketplace," said John Capobianco, CEO for Lumigent. "The automation capabilities of AppGRC match the unique audit needs of government contractors. With the success of AppGRC, Deltek is once again proving that they are the clear market leader selling software solutions to the government contracting industry."
About Lumigent
Lumigent helps CFOs, CIOs, controllers, and other business executives reduce the cost of meeting Governance, Risk and Compliance (GRC) requirements for their primary business applications. Organizations worldwide use Lumigent's AppGRC™ software solutions to automate compliance reporting in some of the most heavily regulated industries, including financial services, healthcare, manufacturing, and government. Lumigent improves operational efficiencies and mitigates business and financial risk by providing complete visibility into application data activity and automating application-aware controls to maintain the integrity of critical business information. For more information, please visit http://www.lumigent.com.
About Deltek
Deltek® (NASDAQ: PROJ) is the leading provider of enterprise applications software designed specifically for project-focused businesses. For more than two decades, our software applications have enabled organizations to automate mission-critical business processes around the engagement, execution and delivery of projects. More than 12,000 customers worldwide rely on Deltek to measure business results, optimize performance, streamline operations and win new business. Visit http://www.deltek.com.
###