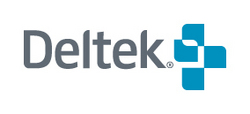 Deltek graciously thanks our sponsors for their support, our speakers for their compelling presentations and our attendees for making Insight '08 a huge success.
Nashville, TN (Vocus) May 22, 2008
Deltek, Inc. (NASDAQ: PROJ), the leading provider of enterprise applications software for project-focused organizations, today concluded its annual Insight Conference at the Opryland Resort and Convention Center, and announced its plans to hold next year's conference in Florida.
This year's Insight boasted a record number of nearly 3,500 business leaders and partner attendees, who are involved in winning, planning, executing and managing projects of all sizes and types. Highlights of this year's conference included two major product announcements with the release of Deltek's Costpoint Performance Management Product and the announcement of Deltek's GCS Premier 5.0 product. The company also announced the addition of more than 26 new channel partners since the beginning of the year, more than doubling the channel partner program. In addition, Deltek announced the sponsorship of two unique destination and collaboration on-line communities that will help users to grow their businesses, find new opportunities and access content built specifically for government contractors.
Representatives from small project-based firms to large, multi-national organizations came together at Insight to share ideas, network and attend educational sessions on Deltek's portfolio of project-based software solutions, best practices and industry trends. Long-standing customers joined Deltek representatives on stage to talk about their experiences with the company and its leading solutions.
The first full day of the conference featured a keynote address from Kevin Parker, president and CEO of Deltek, where exciting product developments, market insights and customer success highlights were presented. Following the keynote address, Helen Greiner, Co-founder and Chairman of iRobot Corporation and Deltek customer, presented the company's innovative products and unique business approach. iRobot is a provider of behavior-based robots that do everything from simplifying daily chores around the home to protecting our troops in Iraq and Afghanistan. On Wednesday, the keynote speaker was adventurer Jamie Clarke, who after a 15 year pursuit of the Seven Summits completed the final summit, the Carstensz Pyramid in Indonesia, in January 2008 and became one of only 200 people in the world to have completed this daunting challenge.
The partner pavilion was the largest ever and included nearly 40 industry-leading technology companies, services providers and industry organizations, including the Project Management Institute, the Society of Design Administration, the Society for Marketing Professional Services, Aronson & Company, Cognos, Jewell & Associates, Microsoft, Sepialine, Unisys and Verizon Business.
"Deltek hosts our annual Insight Conference as a forum for our customers and partners to collaborate and exchange insights on industry issues and the best practices for winning, planning and managing projects that drive outstanding business results. This year we showcased our most comprehensive conference program with over 335 unique topics covered," said Bill Clark, executive vice president and chief marketing officer of Deltek. "Deltek graciously thanks our sponsors for their support, our speakers for their compelling presentations and our attendees for making Insight '08 a huge success."
Deltek's Insight 2009 Conference will be held at the Gaylord Palms Resort & Convention Center in Orlando/Kissimmee, Florida, May 12 - 15, 2009.
ABOUT DELTEK
Deltek® (NASDAQ: PROJ) is the leading provider of enterprise applications software designed specifically for project-focused businesses. For more than two decades, our software applications have enabled organizations to automate mission-critical business processes around the engagement, execution and delivery of projects. More than 12,000 customers worldwide rely on Deltek to measure business results, optimize performance, streamline operations and win new business. Visit http://www.deltek.com.
For further information contact:
Warren Brown
VP of Strategic Communications, Deltek
703-885-9746
warrenbrown@deltek.com
# # #