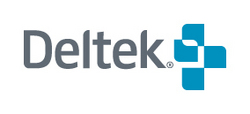 Herndon, VA (Vocus) March 26, 2009
Deltek, Inc. (NASDAQ: PROJ), the leading provider of enterprise applications software for project-focused businesses, today announced that Schwartz Communications, Inc., one of the largest independent public relations agencies focused on emerging technology and healthcare companies, purchased Deltek Vision in Q4 2008. Schwartz Communications selected Vision because Deltek's next-generation professional services software can provide Schwartz a real-time view into its business and will help the company further enhance business performance and allow it to service its clients as effectively as possible.
Using Web-based technology and a single, centralized database, Deltek Vision integrates critical business functions such as resource and client management, accounting, sales and marketing, time and expense capture and billing. As a result, it streamlines all facets of a dynamic marketing services business and gives management real-time access to client, project, employee and company performance data.
"Schwartz has grown dramatically over the past few years, expanding into Sweden and London as well as growing our green and healthcare practice groups significantly. As we prepare for our next stage of evolution and growth, we selected Deltek because its fully-integrated system will provide greater management insight into all of our operational processes and allow us to further streamline the business to help us manage areas of growth efficiently," says Ari S. Milstein, Schwartz's COO and CFO.
"Schwartz is one of the most trusted names in public relations and the company recognizes the game-changing benefits that Deltek Vision offers. To maintain a premier market position, especially in today's challenging economic climate, forward-thinking companies like Schwartz need to be proactive by investing in systems, tools, and processes that track, monitor and manage all facets of its dynamic marketing services business," said Ted Kempf, Vice President of Product Marketing for Deltek Vision.
About Deltek
Deltek® (NASDAQ: PROJ) is the leading provider of enterprise applications software designed specifically for project-focused businesses. For more than two decades, our software applications have enabled organizations to automate mission-critical business processes around the engagement, execution and delivery of projects. More than 12,000 customers worldwide rely on Deltek to measure business results, optimize performance, streamline operations and win new business. Visit http://www.deltek.com.
About Schwartz Communications
Founded in 1990 by the husband-and-wife team of Steve and Paula Mae Schwartz, Schwartz Communications today is one of the largest independent public relations agencies specializing in technology and healthcare. Schwartz Communications has offices in Boston, London, San Francisco and Stockholm. The Agency has garnered many awards and honors on behalf of its work for clients; and was recently named one of the top agencies for reliability and overall recognition of editorial needs in a survey of 800 journalists.
Media Relations Contact:
Patrick Smith
Director, Public Relations and Analyst Relations
Deltek, Inc.
703.885.9062
# # #