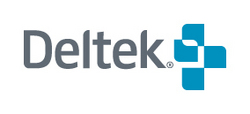 In today's government contracting marketplace, complying with earned value standards is no longer an option – it is mandatory
Herndon, VA (Vocus) May 15, 2008
Deltek, Inc. (NASDAQ: PROJ), the leading provider of enterprise applications software for project-focused organizations, today announced that it has released wInsight 6.4, the newest addition to its best-in-class Enterprise Project Management (EPM) suite that also includes Earned Value Management (EVM) and Project Management solutions.
Deltek wInsight is the premier solution for analyzing, sharing, consolidating and reporting earned value management data. Valuable enhancements, including the newly added "early warning indicators," will provide real-time visibility into exactly where companies stand on every project they are managing. The increased visibility driven by wInsight 6.4 will help companies avoid audit surprises and better meet their mandated earned value reporting requirements. In addition to driving EVM compliance, wInsight 6.4 will ensure that projects stay on-time and on-budget, thus maximizing project profitability.
The new wInsight 6.4 release contains numerous developments that further strengthen this industry-leading EPM suite. Some of the notable developments include:

Early Warning Indicators that provide a proactive view of project performance to avoid costly budget and schedule overruns. wInsight 6.4 adds two new "trip wire" metrics – the Baseline Execution Index (BEI) and the Critical Path Length Index (CPLI). The BEI indicates the efficiency of work performed on contracts and the CPLI calculates and graphically displays a timeline of key project tasks from start to finish. Both enhancements work together to alert the user to variances in project performance.
Simplified Data Integration that will allow users to communicate Earned Value data with clients more easily. The improved integration leverages UN/CEFACT XML formats and replaces old EDI ANSI formats when communicating key data with external clients.
Faster, Accurate Reporting for Published Periods that gives users a faster, reliable data approval process and delivers real-time access to important data depending on the publish level defined in the wInsight system.
Streamlined Office of Management and Budget (OMB) 300 Reporting that makes it easier to generate reports required by the OMB for submitting project information. The new report highlights whether a contract is hitting earned value targets, identifies a project's variance percentages, and prompts users to take corrective actions when variance percentages exceed set tolerances.
"In today's government contracting marketplace, complying with earned value standards is no longer an option – it is mandatory," said Rick Lowrey, EVP of Products and Strategy at Deltek. "Organizations that do not have strong EVM practices bolstered by leading EVM solutions run the risk of incurring financial penalties, and in extreme cases, project shutdowns. The innovative functionality in wInsight 6.4, especially the new trip wire metrics, will allow organizations to identify potential problems before they occur and resolve them appropriately. By aligning the organization around solving problems, wInsight 6.4 drives organizations to see the issues that will emerge during an audit and take corrective action to avoid audit surprises."
ABOUT DELTEK
Deltek® (NASDAQ: PROJ) is the leading provider of enterprise applications software designed specifically for project-focused businesses. For more than two decades, our software applications have enabled organizations to automate mission-critical business processes around the engagement, execution and delivery of projects. More than 12,000 customers worldwide rely on Deltek to measure business results, optimize performance, streamline operations and win new business. Visit http://www.deltek.com.
###