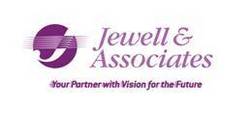 Growing Profitability in a Competitive Market.
Vienna, Virginia (Vocus) July 29, 2008
Jewell & Associates, a Deltek Premier Partner, has launched The Executive Circle, an exclusive group for project-based Professional Service firm leaders in architecture, engineering, management consulting, IT consulting, communications and government contracting.
The Executive Circle will meet throughout the year for networking, best practice discussions, and executive level presentations from industry experts. Executives at project-based professional services firms are encouraged to join this elite group and help shape its direction.
June Jewell, CPA, President of Jewell and Associates, is enthusiastic about the launch of The Executive Circle. "This is a wonderful way to bring like-minded executive leadership together to share ideas and thoughts on the project-based professional services industry. My goal is to offer valuable content which will help our clients use technology to be more profitable," says Jewell. "With presentations from industry experts, the group will certainly find the events beneficial to growing their businesses and learning strategies to minimize economic impact."
The Executive Circle Inaugural Event will be held on Tuesday, September 9, 2008 and will feature Kevin Parker, CEO of Deltek speaking on "Growing Profitability in a Competitive Market." The event is sponsored by Jewell & Associates and V2 Systems. Membership in this group is limited to Principal business owners, CEO's, CFO's, COO's, and VP's.
For more information on joining The Executive Circle and to register for the inaugural event, contact Jewell & Associates at 877-241-6431x709 or visit http://www.TheExecutiveCircle.com.
About Jewell & Associates:
Jewell & Associates, a Deltek Premier Partner, has been providing clients with enterprise business solutions for over 18 years. With over 650 clients and offices in Northern Virginia, Maryland, New Jersey, Pennsylvania, North Carolina, Florida and Colorado, Jewell & Associates has consulting staff for planning, implementation, deployment and training for Deltek Vision software.
About Deltek
Deltek, Inc. (NASDAQ: PROJ), is the leading provider of enterprise applications software designed specifically for project-focused businesses. For more than two decades, our software applications have enabled organizations to automate mission-critical business processes around the engagement, execution and delivery of projects. More than 12,000 customers worldwide rely on Deltek to measure business results, optimize performance, streamline operations and win new business. Visit http://www.deltek.com.
Contact:
Dana Johnston, Marketing Director
Jewell & Associates
877-241-6431 x709
http://www.jewellassociates.com
# # #