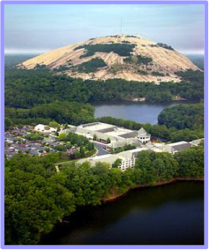 Our inventory community always pushes the envelope and responds to new ideas and challenges. We expect BLUEPrint 2012 will provide a platform for even greater success for the stakeholders of these organizations.
Atlanta, Georgia (PRWEB) September 27, 2012
Blue Ridge, a leading innovator of SaaS demand forecasting, inventory replenishment and analytics solutions, announced today the agenda for the upcoming BLUEPrint Conference on October 3rd and 4th at Stone Mountain, Georgia. The best-practice conference for demand forecasting, planning and replenishment professionals will boast two days of sessions with industry leading guest speakers, round table discussions, and strategic tools to optimize inventory profitability.
The Blue Ridge team will kick off the first day by revealing a newly developed analytics tool, the Inventory Income Statement. This new capability enables demand planning and replenishment professionals to analyze key performance indicators and make decisions considering the impact to their companies' bottom-line.
Inventory leaders from several companies will discuss their inventory profitability results, and each will offer blueprints for success. Guest speakers from leading HVAC Distributor, NB Handy and Foodservice Distributor, Valley Bakers will take the stage to present Blue Chip Buying programs that enabled replenishment performance and brought bottom-line results to their companies. These leaders will share how they guided their teams toward an income statement breakthrough that tied replenishment to improved cash and profit.
The strategy intensive second day is designed to ensure participants leave the conference with months of actionable inventory planning tactics. Topics will include demand forecasting, inventory analytics, service level improvement, lead-time management, and talent development. Key leaders from Henry Schein will share breakthrough practices for improving and sustaining company profits by developing a world-class inventory team.
This year, as in the past, BLUEPrint will present opportunities for interaction and idea-sharing between demand planning and replenishment professionals from around the world. Todd Bell of Associated Food Stores will facilitate roundtable discussions where participants can enjoy the benefits of sharing innovative practices with one another. "It's about strengthening one another by sharing ideas," Todd Bell, Director of Inventory Management from Associated Food Stores commented. "I would tell everybody in the buying community, if you have not been to this conference…you will take back ten-fold what you bring."
Blue Ridge is looking forward to hosting its annual meeting of minds for demand forecasting and replenishment professionals and expects the conference will set an ideal stage for new success stories and innovative supply-chain practices. "Our inventory community always pushes the envelope and responds to new ideas and challenges," stated Dan Craddock, President of Blue Ridge, "We expect BLUEPrint 2012 will provide a platform for even greater success for the stakeholders of these organizations."
About Blue Ridge Inventory
Blue Ridge leads the way in enterprise-class Software-as-a-Service supply-chain solutions. Blue Ridge solutions and services turn inventory investments into cash flow and revenue generation opportunities. The company's robust cloud-based solutions deliver a tightly-integrated, yet flexible architecture for demand analytics, forecasting, planning, replenishment, SKU rationalization and other demand-driven optimization solutions to provide a sound foundation on which companies can solidify and enhance their supply chain initiatives. To find out why global supply chain leaders such as CVS, Shamrock Foods, CRP Industries, K. Ekrheim, Europris, Home Hardware, Martin Brothers and Burris Logistics trust Blue Ridge and its unmatched expertise to be their inventory alignment partner, visit http://www.blueridgeinventory.com