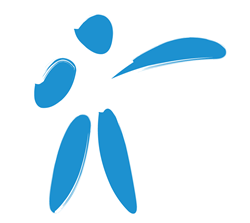 As Hong Kong continues to attract global talent, the conditions are more than suitable for the growing expat health insurance market
Hong Kong (PRWEB) January 12, 2015
The market for expat health insurance in Hong Kong is growing at a considerable rate as opportunities for expatriates to work in Asia remain on the rise.
Pacific Prime HK analysed data from a 2013 consensus which revealed that 0.6% of the estimated 50 million expatriates from around the world reside in Hong Kong, translating to 301,000 expats out of a population of 7.1 million people. This is an even more substantial figure when compared to the data from 2009 which estimated the expat population to be 252,000, revealing an increase of 4.6%.
These figures place Hong Kong as 7th in the world for expatriate population percentage and with estimates for 2017 revealing a further population increase of 7%, it is likely that Hong Kong will maintain its position as a popular destination for worldwide expatriates.
Hong Kong also ranks as the 10th most expensive location to live as an expatriate in the Asia Pacific region, according to a Cost of Living survey performed by ECA International. Furthermore, as Hong Kong's financial industry continues to grow and develop, the majority of Hong Kong's expatriates are brought to the city as corporate transferees, resulting in a steady growth in Hong Kong's overall wealth.
The cost of healthcare in the city has naturally followed suit and Hong Kong now ranks as having the most expensive private healthcare system, second only to the United States. It is no surprise then, that insurance brokers are targeting the expat health insurance market and that the international private medical insurance sector is experiencing a great deal of attention in Hong Kong, as well as other popular expat destinations in Asia.
As many expatriates working here will travel frequently due to work, or return to their home countries on a regular basis, brokers appear to be focusing on transferable health insurance plans, whereby cover will not end upon moving to a different destination, as well as other benefits that would appeal to expats, such as emergency evacuation.
As Hong Kong continues to attract global talent, the conditions are more than suitable for the growing expat health insurance market and Pacific Prime expects to see more plans tailored to expatriates continue to be made available in future.