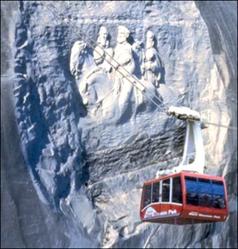 I would tell everybody in the buying community, if you have not been to this conference…you will take back ten-fold what you bring.
Atlanta, GA (PRWEB) August 28, 2012
On October 3rd and 4th, Blue Ridge will host its annual meeting of minds for demand forecasting, planning and replenishment professionals. The company will also unveil the latest innovative solutions and methods in supply-chain management. Held at Stone Mountain, Georgia, the BLUEPrint Conference will include a powerful lineup of events, ranging from industry-leading guest speakers to roundtables and best-practice seminars. The continuing upward trend in BLUEPrint attendees is a promising testimony to the success of the conference.
Past participants say that one of the primary values of BLUEPrint is the knowledge-sharing between the planning and replenishment professionals at the conference. The event fosters a community environment as well as a forum to develop best-practices. "It's about strengthening one another by sharing ideas," Todd Bell, Director of Inventory Management from Associated Food Stores commented. "I would tell everybody in the buying community, if you have not been to this conference…you will take back ten-fold what you bring."
The Blue Ridge team, along with attendees of BLUEPrint 2012, facilitate a peer-to-peer experience where participants can walk away with as much as 18 months' worth of new strategies. "It has given me so many ideas to go back with that will make me a stronger buyer," contributed Mike Eash, Purchasing Manager at Valley Bakers.
This year attendees can also look forward to the release of Blue Ridge's latest innovative analytics tool: the Inventory Income Statement, which ensures that demand planning and replenishment professionals analyze KPI's and make their decisions considering the impact to their company's bottom-line. The familiar format makes the report effective for quick analysis. Inventory leaders from several companies will offer their inventory profitability results, and each will offer the audience their blueprints for success, encouraging other participants to follow their lead.
Guest speakers from companies like Tractor Supply, Henry Schein, and NB Handy will provide sessions geared towards company-wide development. From C-level executives through to members of the replenishment team can gain insights into the valuable methods of an investment-driven team utilizing Blue Ridge Benchmarking and Blue Chip education programs. Madelyn Ramirez of CRP Industries commented, "I would love for my buyers to come…I think it's good for the buyers on the team, not just top management, to see what you are doing for your company and how much of what you are doing really matters."
Blue Ridge is looking forward to new success stories and predicting bold ideas that will impact the supply chains of their attendees this year. "We're excited to share our guidance and innovations with our customers, and have our most successful leaders share their experiences to inspire our attendees," stated Greg White, CEO of Blue Ridge, "We're committed to our customer's success and this is a great vehicle for enabling improvement no matter how advanced an enterprise is." For more information please visit BLUEPrint 2012.
About Blue Ridge Inventory
Blue Ridge leads the way in enterprise-class Software-as-a-Service supply-chain solutions. Blue Ridge solutions and services turn inventory investments into cash flow and revenue generation opportunities. The company's robust cloud-based solutions deliver a tightly-integrated, yet flexible architecture for demand analytics, forecasting, planning, replenishment, SKU rationalization and other demand-driven optimization solutions to provide a sound foundation on which companies can solidify and enhance their supply chain initiatives. To find out why global supply chain leaders such as CVS, Shamrock Foods, CRP Industries, Europris, Home Hardware, Martin Brothers and Burris Logistics trust Blue Ridge and its unmatched expertise to be their inventory alignment partner, visit http://www.blueridgeinventory.com