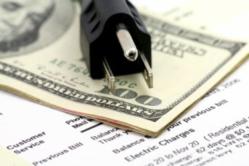 "Demand Response reduces pollution, benefits the power company, and produces a large income stream to a business. A real Win, Win, Win"
Philadelphia PA (PRWEB) May 31, 2013
National Energy Technology Announces a partnership approval as Direct National Affiliate provider for En ergy Curtailment Specialists (ECS). ECS is the Nation's premier Demand Response (DR) specialist. Demand Response programs have become an important part of energy planning. Rather than build additional power plants or impose rolling blackouts just to satisfy peak times of extreme grid shortages, power companies are adopting Demand Response programs. DR allows electric grid operators to reduce system stress during rare emergency peak events. The large user gets rewarded significantly to stand ready to reduce a pre-determined amount of electricity as a last line of system defense. The events are rare, fully predictable and typically only last for two hours.
National Energy Technology has partnered with ECS because of their grid stress prediction ability, their unique shadow meter and their curtailment call center strategists. ECS is so immersed in grid supply and weather patterns that their curtailment team is able to provide up to two days' notice before an event.
ECS has been in the business for over ten years placed over 1200 satisfied clients and has paid out over $150 million to program participants. According to Scott Milne, CEO of National Energy Technologies, "Demand Response reduces pollution, benefits the power company, and produces a new large income stream to a business. A real Win, Win, Win."
With no expense, a trace meter will be installed to allow the curtailment management team to accurately monitor events in real time. Along with the shadow meter will comes the patented cutting edge Demand Track software.
Demand Track is a powerful cloud based platform that allows users to view data, charts and reports that make program administration easy. A demand response consultant will carefully analyze business practices and will assist in determining the proper curtailment procedures and amounts. Participating in the event is not mandatory and does not need to fully meet the pre-determined goal. Participation in the program is completely free and reward will be determined by curtailment amount, and the ability to meet those commitments. This program is ideal for large businesses with powerful back-up generation or co-generation systems. Utilizing these systems during an DR event can allow for additional curtailment without effecting operation.
National Energy Technologies LLC has elevated the standard of excellence of Conservation Consulting Services by combining expertise in multiple utility reduction practices in a comprehensive yet holistic approach. We are a commercial facility conservation consultant specialist. Our firm will introduce, and consult on targeted technologies designed to maximize utility savings with the shortest ROI. Our techniques will save from 5 to 25% on electricity, cooling, water, or fuel, by correcting inefficiencies in; air conditioning, large refrigeration, lighting, laundry, compressed air, water flow and many other resource depleting activities. National Energy Technologies performs energy assessments, corporate counseling, public speaking, and can consult on demand response, deregulated energy contracts as well as ongoing energy modeling. Our technicians are efficiency specialists; and understand all aspects of large facility infrastructure. 800-984-0332